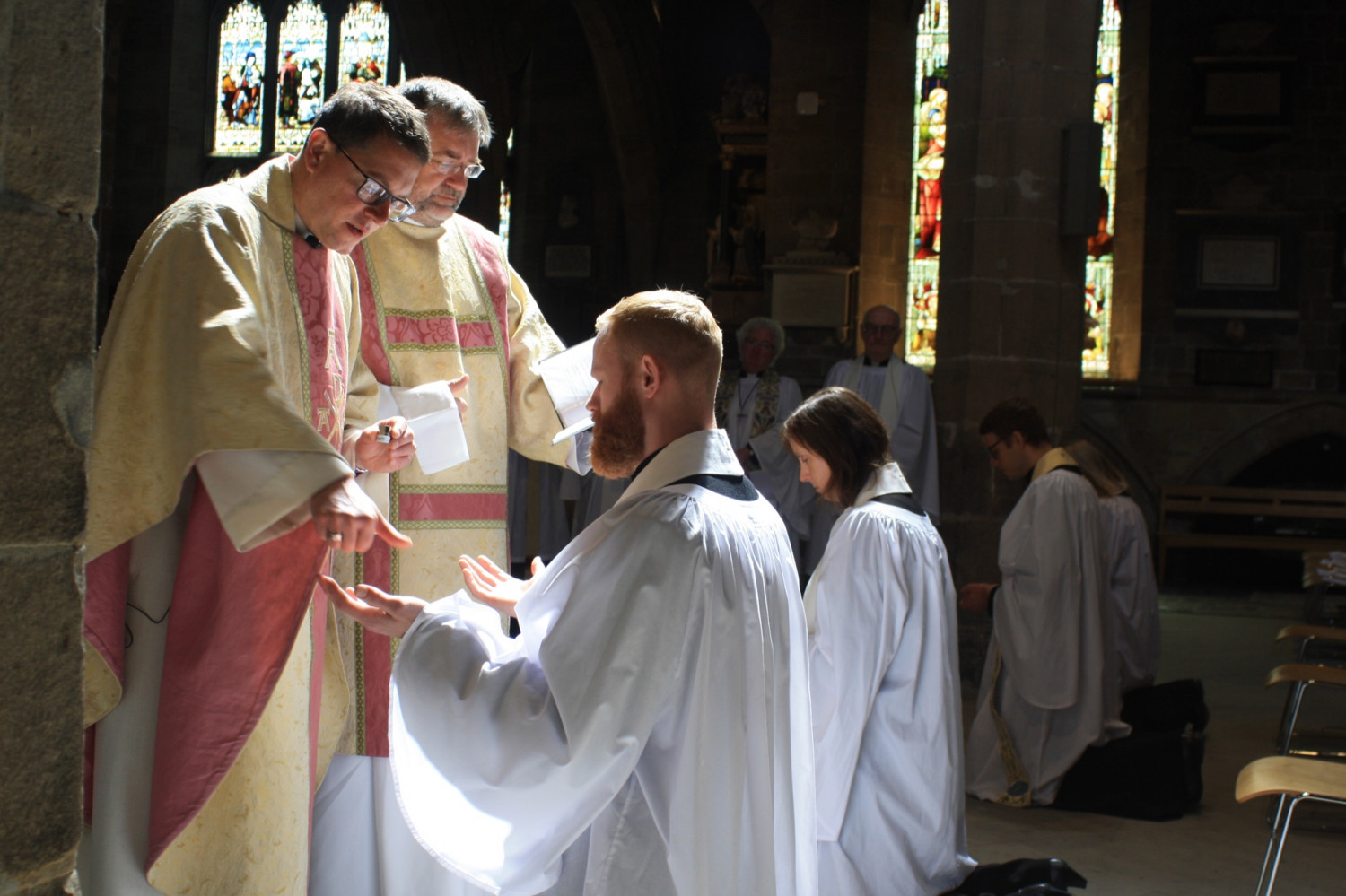 You did not choose me, but I chose you, and … appointed you to go and bear fruit, fruit that will last. John 15.16
Every Christian has a calling from God every Christian has a unique vocation which we alone can fulfil. Created and made in the image of God we are called to live life in all its fullness and reflect something of the life of Christ in service to the world - in the local church and in the wider community. This is our common calling as Christians. There are lots of ways we can do this through our jobs, our families and friends, through volunteering, in our church communities, by preaching and teaching, by travelling to spread Gods word or to help people, and by offering our lives to God through joining a religious community or seeking ordination as a deacon or priest.
Hearing Gods call for your life is not always straightforward and working out whether you have a call to ministry is not something you can do alone. But if you feel that you may be called to a particular role in the Church there are people who will help you to make sense of your calling, whether it is to ordained ministry or to some other role. We can help you to identify your skills and passions so that you can find ways of using your unique gifts as part of the Body of Christ in the world.
Links to help you explore different forms of vocation:
Resources for todays Christians in their daily lives: https://www.licc.org.uk/
More resources to help us in our everyday lives: https://www.aftersunday.org.uk/
Our Religious Resources Centre books, resources for schools, events and so much more: https://www.resourcescentreonline.co.uk/