Caring for God's Acre
Caring for God's Acre provides a wide range of resources to assist with sensitive churchyard management.
For more information on caring for different kinds of wildlife found in our burial grounds and church yards see Caring for God's Acre resources on creating Havens for Wildlife.
Nationwide digital churchyard mapping project begins
The first of 19,000 churchyards has been surveyed as part of a Church of England project to create a free digital map of every grave and feature in every churchyard in the country. A new website will go online next year giving free access to the map which is and will also enable the charting of biodiversity and green technology. Read more.

Land & Nature training webinars
During Churches Count on Nature week, the Church of England Environment Programme ran a special series of webinars on different aspects of land and nature for a church audience. You can find the whole playlist of webinars on YouTube here: you will find webinars on help with managing trees and grasslands, introductions to ecology and biological recording, pointers for outdoor worship and Eco Church.
Churches Count on Nature
Churches Count on Nature is a joint initiative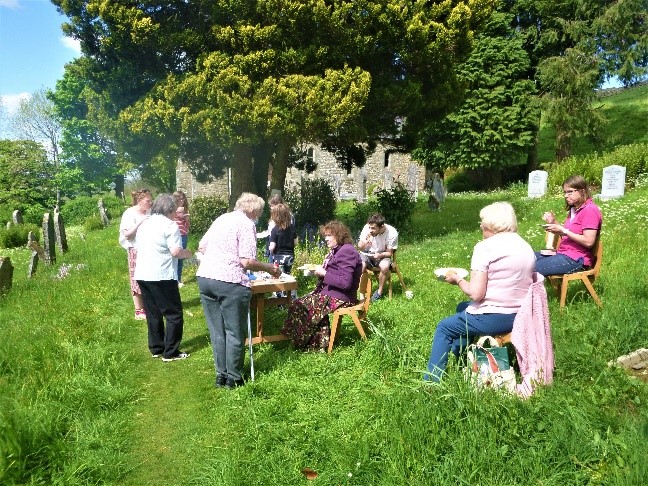 promoted by Caring for God's Acre, A Rocha UK, the Church of England. During this week in June, churches across the Diocese of Newcastle put on events to discover the wildlife in their local church yard, and recorded the species they found.
"On 6 June we took part in 'Churches Count on Nature' a national initiative aiming to record wildlife in church yards. We had a count at all three churches - St Cuthbert's, St Mark's and Holy Trinity. In total we had 39 volunteers including members of the churches, the local wildlife group and WI. The weather was
lovely and everyone enjoyed their afternoon including a welcome cup of tea and piece of cake!
We posted some pictures on Facebook this week showing some of the amazing variety of things found. We are now leaving areas of all three churchyards un-mown in an effort to improve the habitats for wildlife. In time we hope that these areas will be full of flowers and provide relaxing contemplative spaces for people to visit."
- Helen Forbes, Parish Environment Champion, St Cuthbert's Allendale
Burial Grounds to Inspire
Caring for God's Acre is creating a list of burial grounds which are rich in wildlife and heritage, and have flower rich grassland. This list will be regularly updated and they would love to hear from you if you have any recommendations of sites that could be featured.