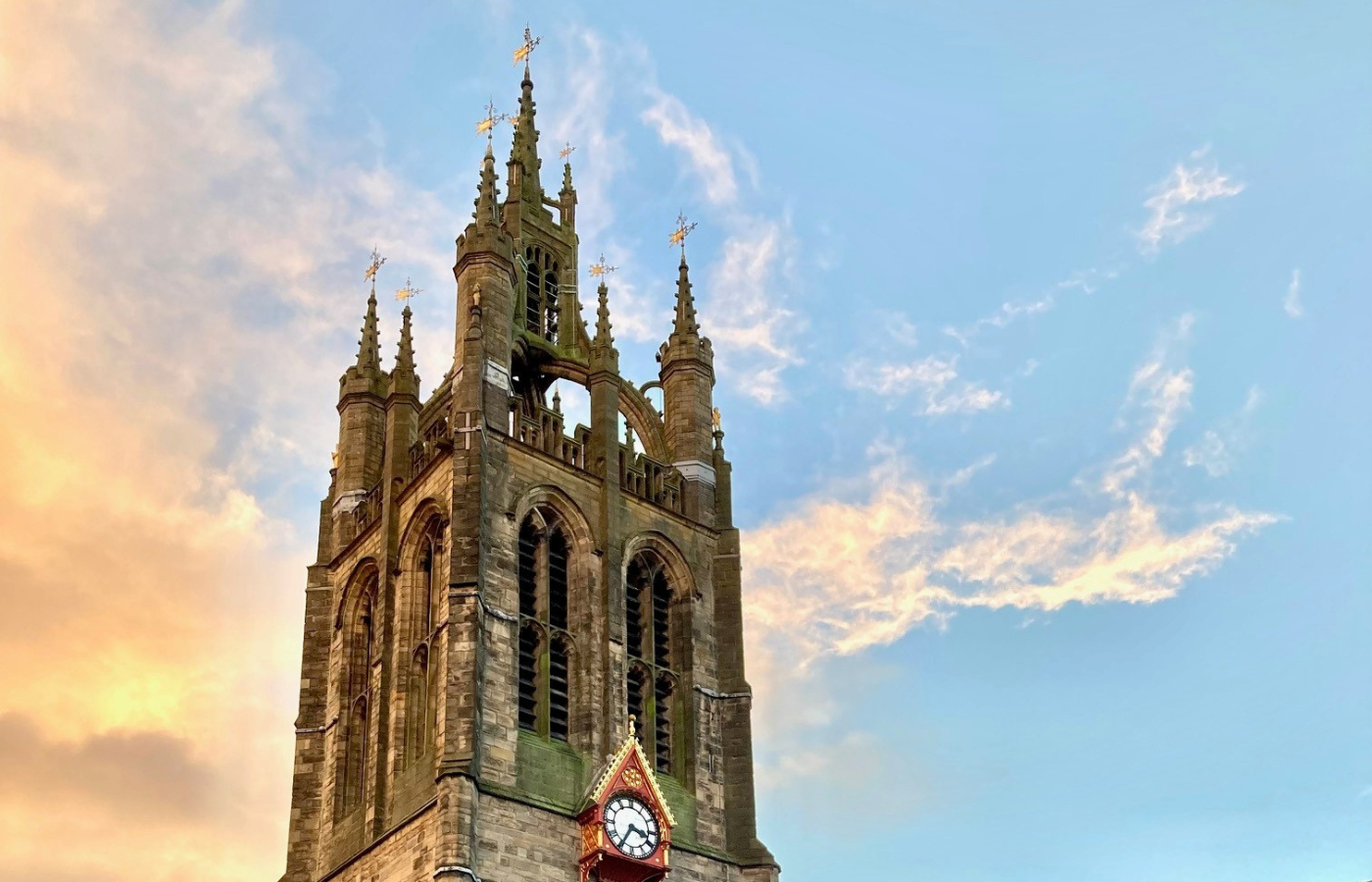 Newcastle Cathedral is the 'mother church' of the Diocese and the 'seat' of the Bishop of Newcastle.
Previously St. Nicholas' Parish Church, it was granted cathedral status in 1882, the same day that Newcastle upon Tyne became a city. The Cathedral became known as 'Cathedral Church of St Nicholas'. However, it is common practice for Church of England cathedrals to refer to themselves publicly using the name of the Diocese they serve so while St Nicholas remains the patron saint of the Cathedral, since 2018, it has been more commonly referred to as 'Newcastle Cathedral'.
In 2020, Newcastle Cathedral underwent a major redevelopment project supported by The National Lottery Heritage Fund. Cathedral Architect Jane Kennedy oversaw the design of a new nave floor, the relaying of the ledger stones and the removal of pews, a new east entrance and visitor facilities and improved access to the font, north porch and churchyards.
Newcastle Cathedral is free to visit. Whether you'd like to join them for worship, light a candle, are seeking some space for peace and quiet, or are interested in discovering the city's rich past, you'd be made very welcome.
There's also opportunities to join guided tours, climb the Lantern Tower, or pop in for a slice of cake at Café 16, operated by Northumberland-based charity The Oswin Project which helps prison leavers find better lives away from offending.
You can learn more about 'What's On' at Newcastle Cathedral by visiting their own website here.