Pathways to Generosity
This year we celebrated our third annual diocesan Generosity Week. To mark Generosity Week 2023, we invited parishes to embark upon a season of stewardship, and intentionally set aside some time to focus on financial giving. This was in response to the recently completed deanery plans which showed that encouraging financial generosity is a priority for many churches, and an area in need of development.
To support this process, the Generous Giving Team created Pathways to Generosity, a comprehensive toolkit designed to make life easier. Pathways to Generosity is available here to download but printed copies are also available and have also been distributed to every parish, with thanks to the generosity of Benefact Trust.
Exploring Generosity
An interactive four session course to help small groups explore the theme of generosity from a biblical perspective. We suggest running this short course as part of Giving Review preparations.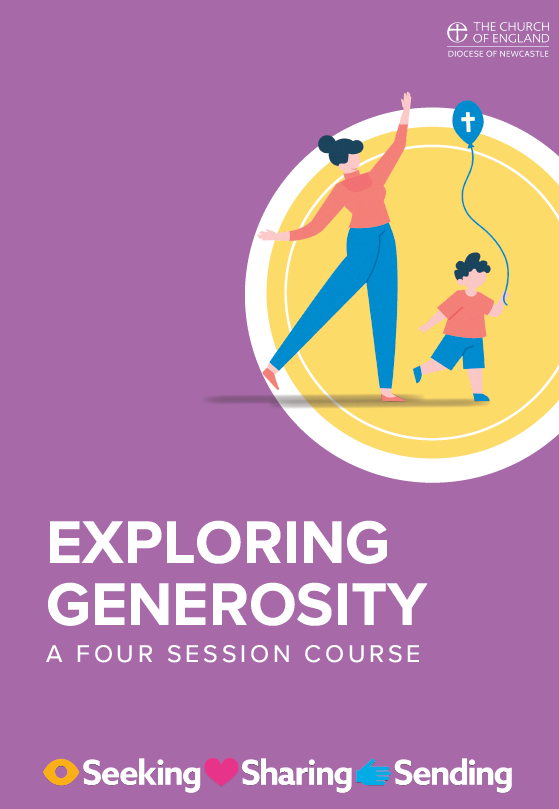 Giving Review Guide
A step by step guide to help parishes navigate a Giving Review, with easy to use tools, links to templates and key messages for parishes to communicate.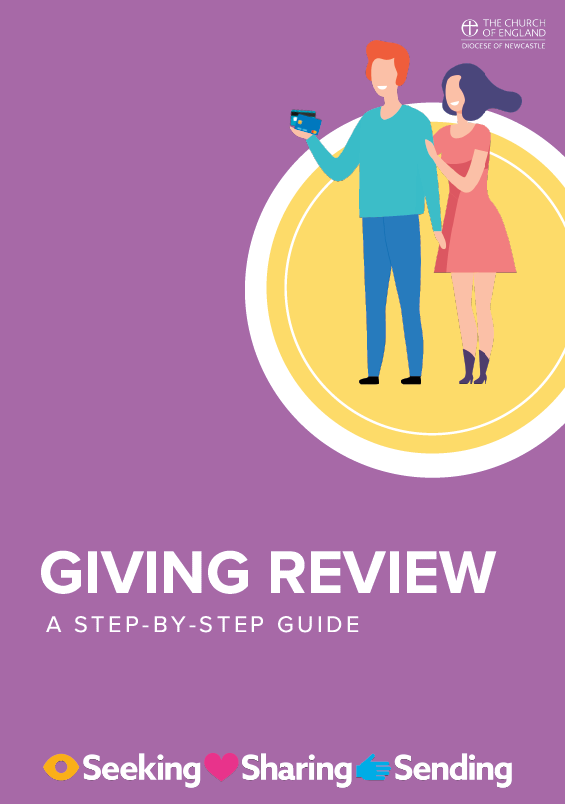 Download 'Giving Review' Guide
Quick Start Guides
A series of 5 guides covering all main giving mechanisms as well as support for ongoing teaching and nurturing of generosity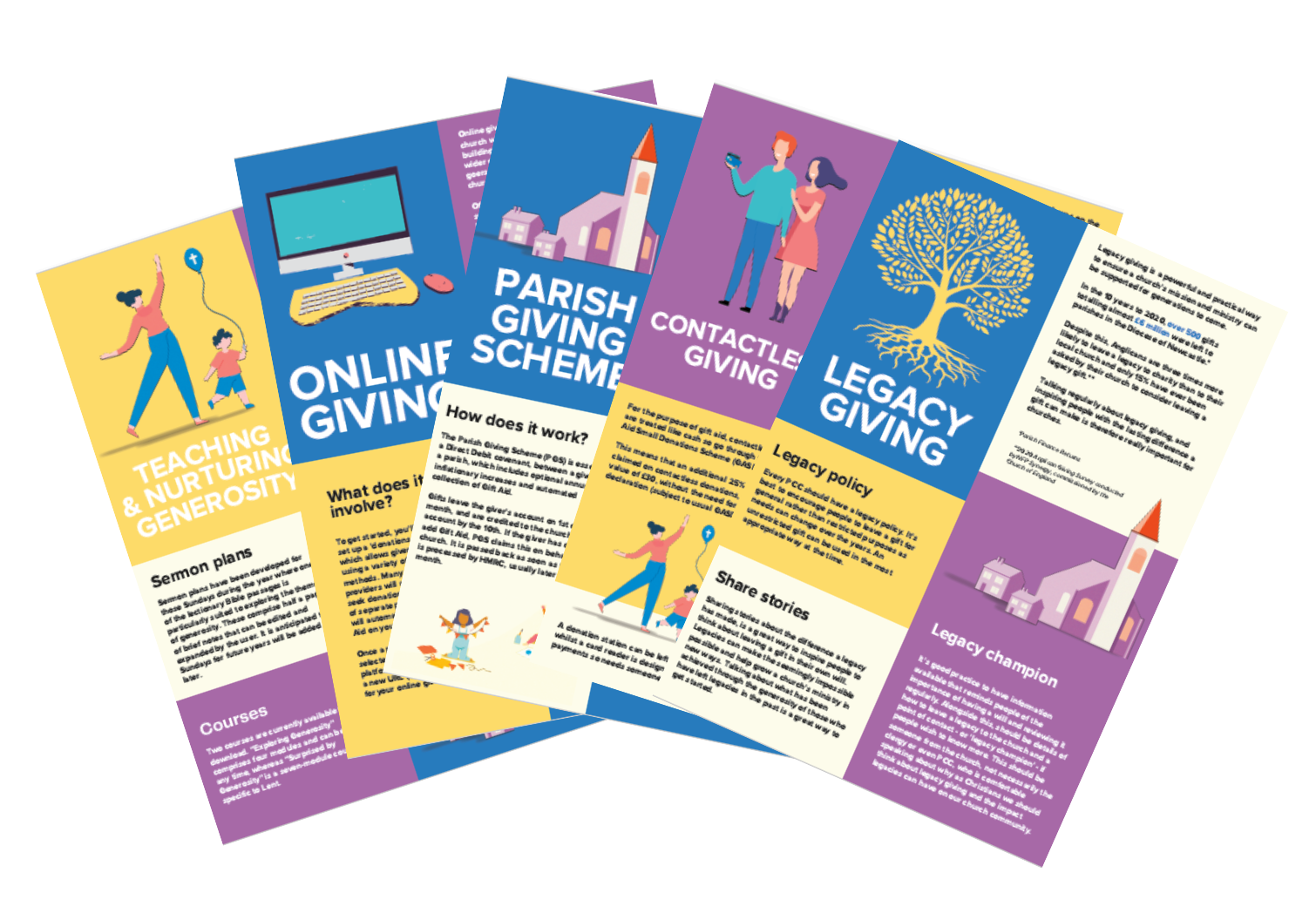 Download Teaching & Nurturing Generosity
Pathways to Generosity was designed to equip and enable parishes to prepare independently for any given Generosity Week, but the Generous Giving Team are always available to provide additional hands on support. This could be anything from providing advice to a PCC, running a deanery wide workshop, preaching on generosity at a Sunday service or providing data to help benchmark giving against deanery, diocesan or national figures.