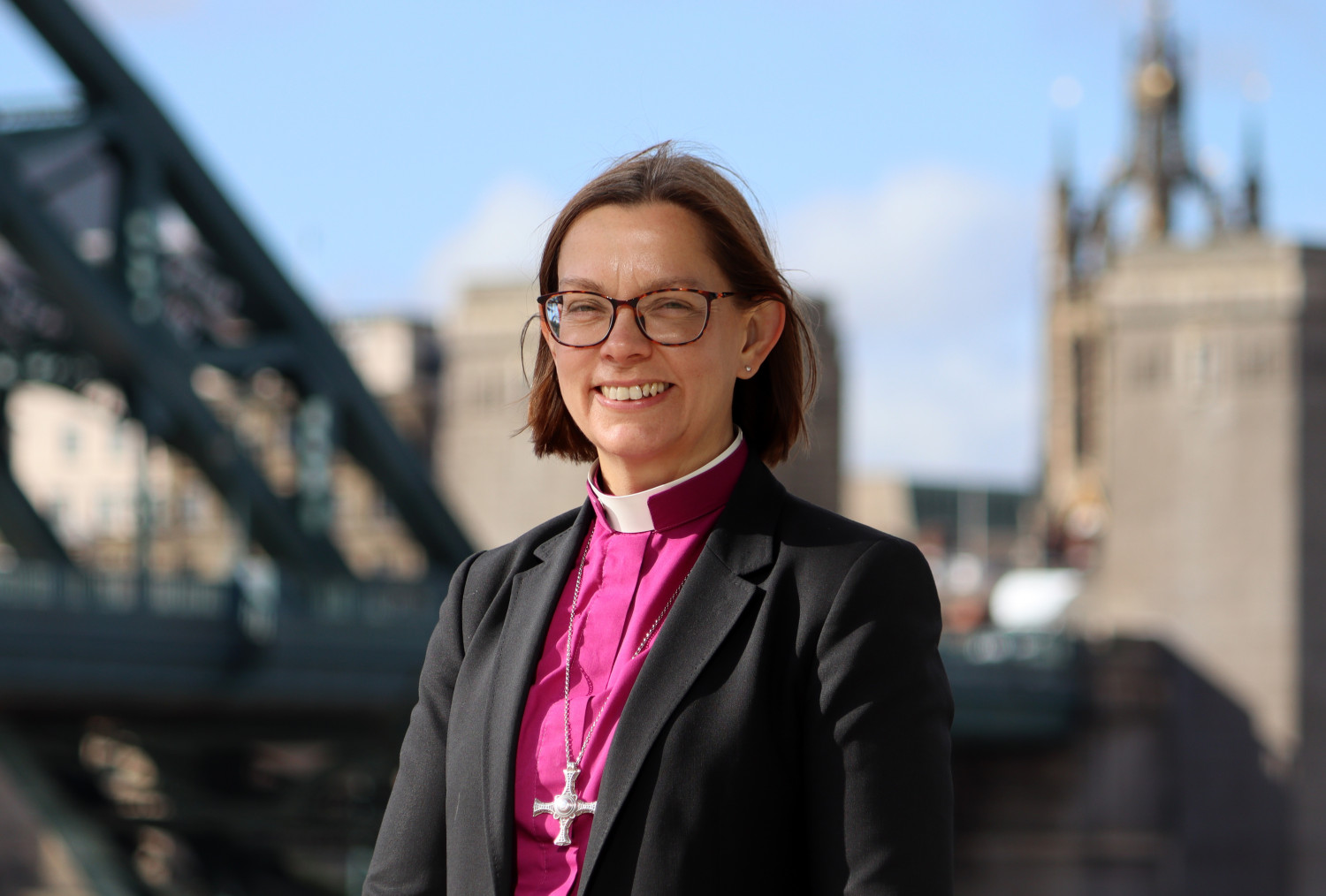 The Right Revd Dr Helen-Ann Hartley began serving as Bishop of Newcastle following a service of inauguration at Newcastle Cathedral on 22 April 2023.
Bishop Helen-Ann was ordained into the Church of England in 2005 as deacon in the Diocese of Oxford and became a priest a year later. In 2010, Helen-Ann relocated to New Zealand where, in 2013, she was elected to become the Bishop of Waikato on the country's North Island. In 2017, it was announced that she was to become the Bishop of Ripon.
She was born in Edinburgh and spent her early years living in the Scottish Borders, where her father was a Church of Scotland minister. At a very young age, she moved with her family to Sunderland where she attended primary and secondary school, and her father became a priest in the Church of England.
Helen-Ann is active in the world of media and is a keen runner, regularly taking part in parkrun. She is married to Myles, who is a musician and from Cumbria. Her parents, both of whom are retired, live in Durham.
Contact details:
The Bishop's House
29 Moor Road S
Gosforth
Newcastle Upon Tyne
NE3 1PA
Bishop's PA Deborah Botha: d.botha@newcastle.anglican.org
View photos from the inauguration service on Newcastle Diocese's Flickr page.
You can follow Bishop Helen-Ann on Twitter @BishopNewcastle