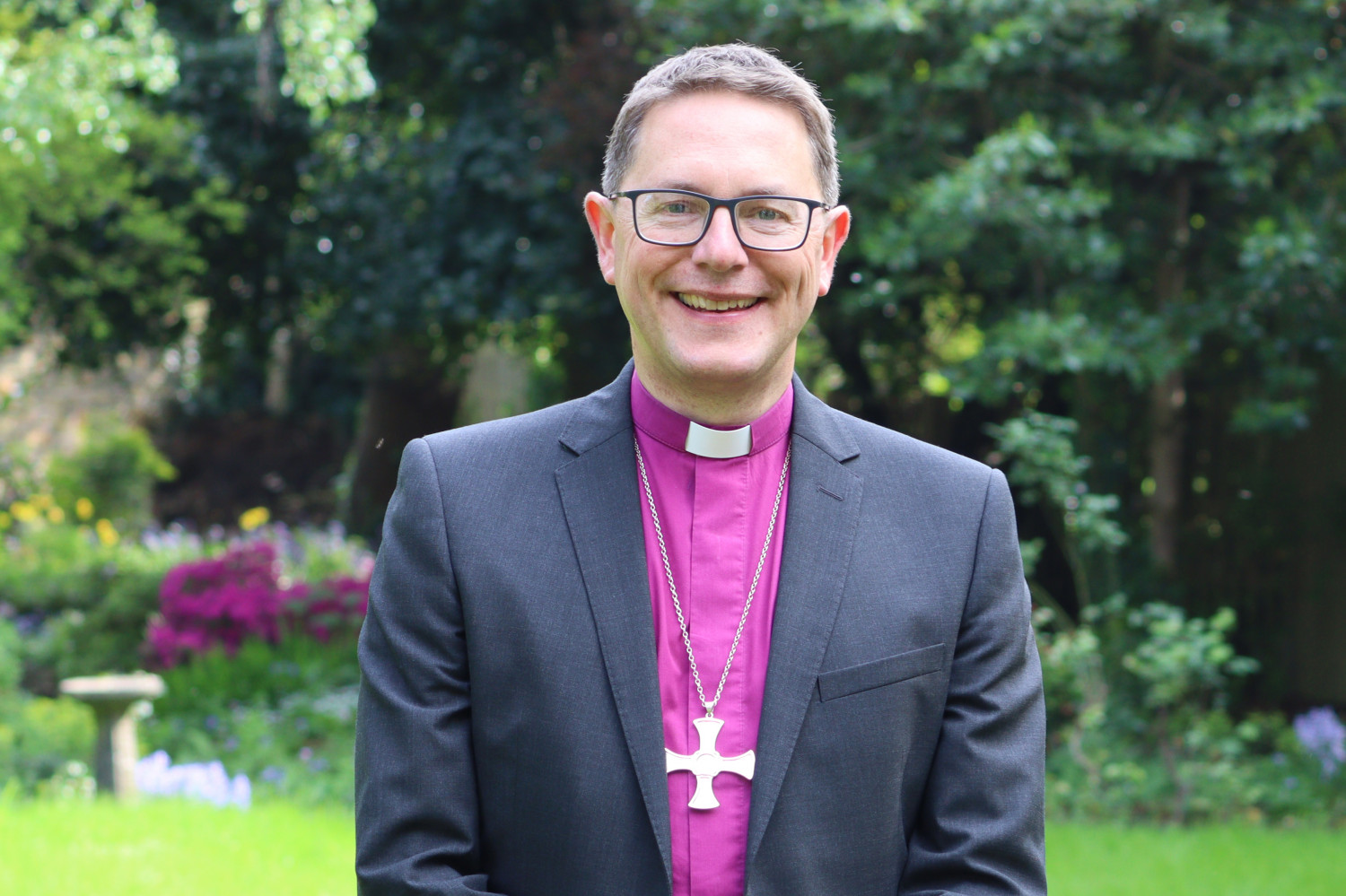 In January 2021, the Rt Revd Mark Wroe was consecrated as our Suffragan Bishop of Berwick at York Minster.
Bishop Mark leads our transformation programme, a key piece of work to help create new space for God's transformation of ministry and mission in our Diocese.
He is also Chair of Together Newcastle Trustees, and a trustee for North East Churches Acting Together.
Bishop Mark, who was born in Newcastle and grew up in Chester-le-Street, County Durham, was educated at St Mary's University, London and Anglia Polytechnic University, before enjoying a brief stint as a youth worker and going on to train for ministry at Ridley Hall, Cambridge.
He took his first steps into ordained ministry as a curate at All Saints Chilvers Coton with Astley in the Diocese of Coventry and was ordained priest in 1997.
In 2000, Bishop Mark headed back to the North East after he was appointed Priest-in-Charge, and latterly Vicar of St Alban Windy Nook in the Diocese of Durham. He joined our Diocese in 2007, taking up the roles of Priest-in-Charge of St Barnabas and St Jude in Sandyford, and Vicar of Holy Trinity Jesmond. In 2017 he was also appointed Area Dean for Newcastle Central Deanery.
Bishop Mark became Acting Archdeacon of Northumberland in 2018, following the appointment of his predecessor, the Very Revd Geoff Miller, as Dean of Newcastle. The following year he was formally installed as the Archdeacon of Northumberland.
Bishop Mark is only the second person in more than 400 years to adopt the title of Bishop of Berwick. The ecclesiastical title, which had been out of use since 1572, was resurrected in 2016 when Bishop Mark's predecessor, the Rt Revd Mark Tanner - now Bishop of Chester - was appointed to the role.
Married to Caroline, a renal consultant and research professor, the couple have three daughters. As a family, they enjoy visits to Northumberland and the coast walking their dog.
Following the retirement of Bishop Christine, Bishop Mark became Acting Bishop of Newcastle until Bishop Helen-Ann's installation in April 2023.