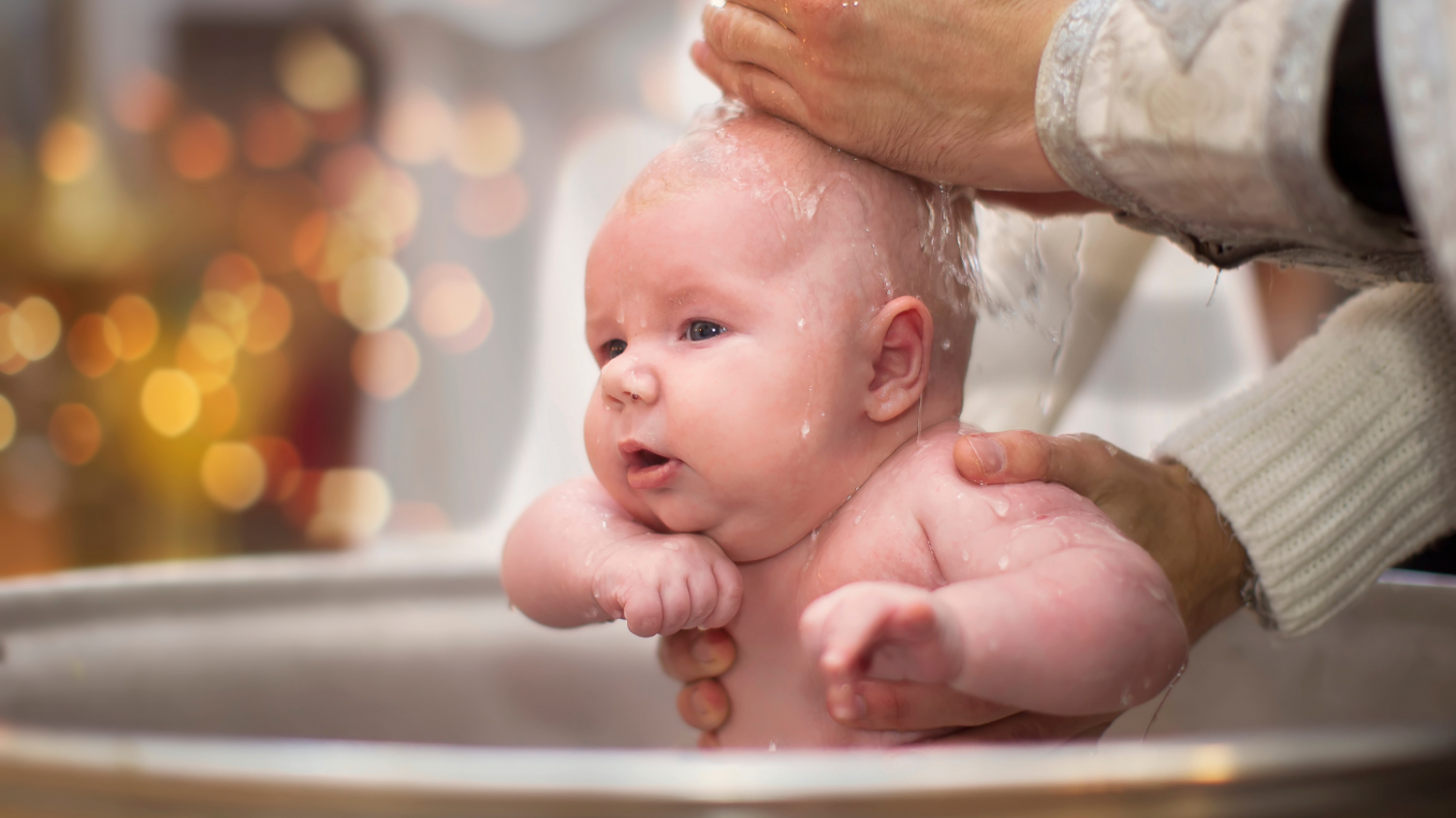 Baptism (also called Christening) is the ceremony when a baby, child or adult - becomes a Christian and is welcomed as a new member in Christ's church.
A Christening for a baby or child is a lovely family occasion where people close to them pledge to look after them, guide them in life and encourage them in the Christian faith.
If you weren't Christened when you were younger you are very welcome to be baptised as an adult. If you are a parent considering a ceremony for your child then you are also welcome to be baptised in the same service or at a different time to suit.
The ceremony can take place as part of an ordinary Sunday service, in a Messy Church service or as a stand alone ceremony for your family and those closest to you.
Anyone can be baptised at the parish church where they live - all you need do is ask. You can find your nearest on the Church of England's church-finder website, A Church Near You. It will have the details of your local vicar who you can get in touch with to discuss Christening or baptism. They will be very happy to answer any questions you may have.
There is no fee for a baptism/Christening or Thanksgiving service.
As well as Christenings and baptisms the Church of England also offers a Service of Thanksgiving which can be more suitable for some families looking for a special way to mark the birth of a child. You might choose this service if you have adopted a child into your family, if you would like your child to make their personal commitment to God when they are older, or if you simply want to celebrate the arrival of your child with special words said by a vicar in church.
The Church of England has a special website with lots more information on baptisms/Christenings and Thanksgiving Services.