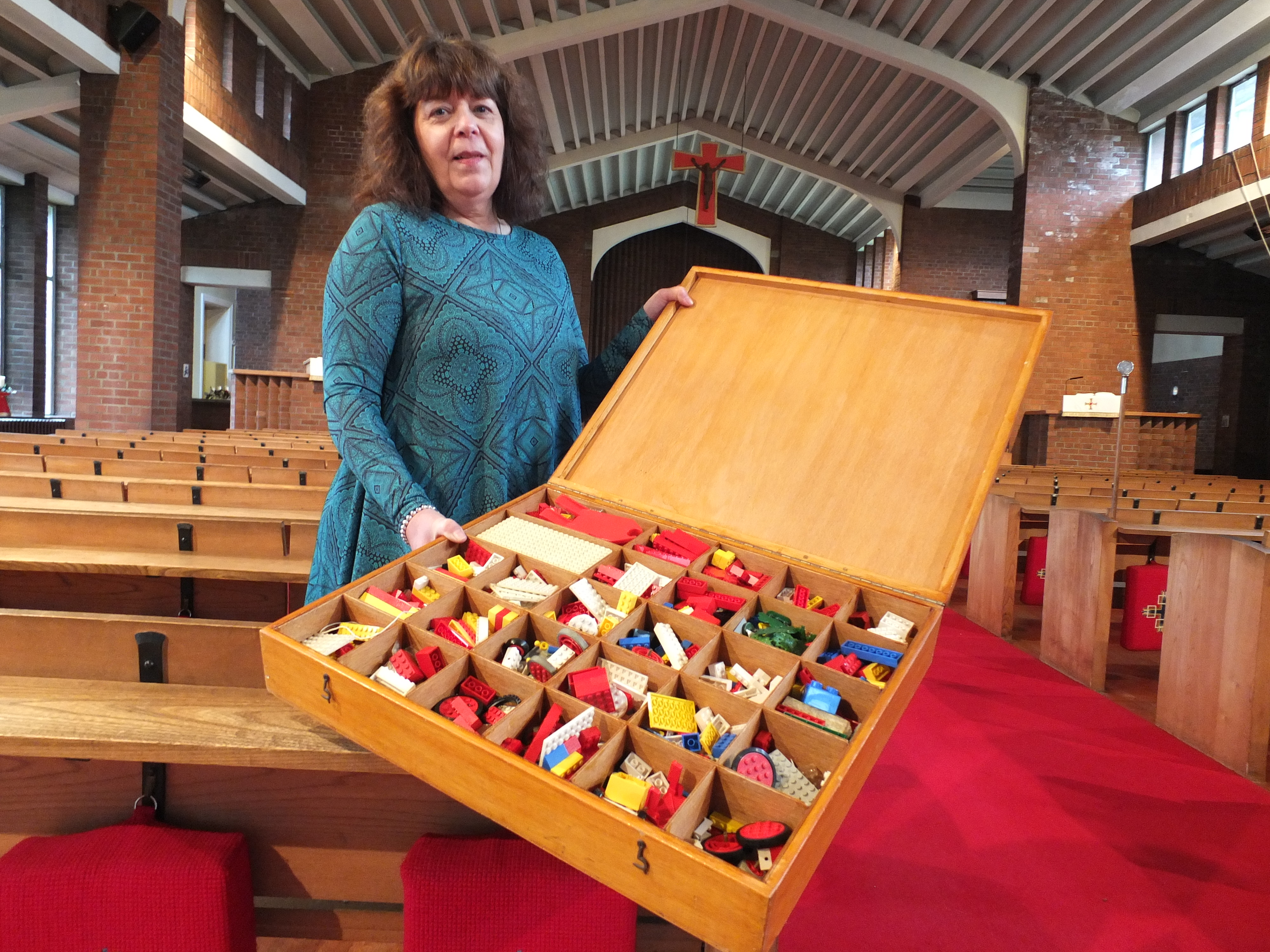 An appeal for donations of Lego has been issued for a project to help bring children and families together in the west end of Newcastle.
Children and Families Missioner for the Diocese of Newcastle, Jacqueline Atkinson was inspired after a chance meeting with a young boy at her youth club at Church of the Holy Spirit, Denton.
Im part of a youth club that happens here at Holy Spirit Church on a Monday evening and a little boy was getting a little bit upset and a little bit frustrated, so I took him to one side and we got chatting. He showed me a little Lego figure he carries in his pocket all of the time that helps him keep calm and gives him reassurance and just helps with his anxiety.
So I got a book, its called the Brick Bible its the bible in pictures, all made of Lego figures and I said would he like to have a look at this book. So we spent a good 45 minutes looking at the stories in the Lego book and he was fascinated by that got me thinking about what I could do for the children of the estate and Lego!
Jacqueline has already taken some donations of Lego and is hoping for a lot more. She has already been interviewed by BBC Radio Newcastle and Premier Christian Radio, appealing for people to send in their unwanted Lego.
I think its a good way of bringing children and families together to help play and learn together, which I think is really important. Its a time where you can use something thats really ordinary like Lego most people have a bit of Lego in the house and do something really extraordinary with it.
You can get money selling nit on eBay and places like that, but how much better would you feel if you gave it to a community project where it was reaching out to children of the estate, bringing children and families together, to play together, to learn together and to do this project in Holy Spirit Church where the whole of the community can come and see what the children and families have created.
Im asking for Lego. Im asking for donations of Lego. Any amount, as little as youve got, as much as youve got of Lego for this community project.
You can get in touch with Jacqueline on j.atkinson@newcastle.anglican.org or by getting in touch with Church House on 0191 270 4100.