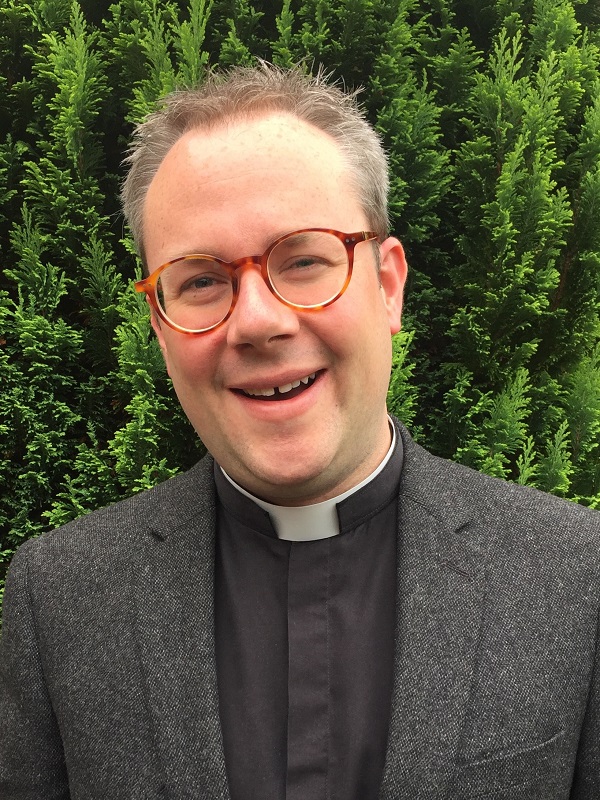 The Bishop of Newcastle is delighted to be able to announce that the Revd Peter Dobson is to become Canon for Outreach and Discipleship at Newcastle Cathedral.
Peter will become the second Canon Residentiary and work alongside the Dean, the Canon for Music and Liturgy and all other members of the Cathedral staff.
It is expected that Peters last Sunday will be in mid-November and that he will commence his new role at the beginning of December. Exact dates have yet to be confirmed.
The Very Revd Geoff Miller, Dean of Newcastle, greeted the announcement with enthusiasm: Peter is an exceptional Priest and we look forward to harnessing his enthusiasm, compassion and sharp, prayerful reflection for the Cathedrals mission. He will not only bring his skill, prayerful insight to us and we hope enjoy the fun of our team work but will without much effort drop our age profile. We couldnt ask for a better appointment at this exciting moment in our life together.
Commenting on the announcement, Revd Peter Dobson said: It feels a very great privilege to have been invited to take up this new role as Canon for Outreach and Discipleship at Newcastle Cathedral. I am hugely excited to be joining the team at the Cathedral at a time of great change, Making Sacred Space Common Ground.
Peter continued: What energises me most about the future plans at the Cathedral, and this new ministry, is the absolute insistence that at the heart of all we do we are called to be a community driven by our values, offering a radical welcome, inspiring worship and the opportunity for each and every person to be empowered in their God-given worth. This moment in the Cathedrals life is a critical one as we seek different ways of growing together and celebrating the hope we have to discover in one another and share in the City and the Diocese.
I feel truly humbled to have been asked to come and play my part in all of this, albeit at an unexpected time, leaving behind good friends and a wonderful community at St. Peter, Monkseaton, a place where we have been so happy and a people we shall miss a great deal.