Mental Health First Aid Training
Two Day Online Course – Open to Clergy and Readers
LAST CHANCE THIS YEAR!
Mondays 8th and 15th June 2022 9.30-4.30
And
Facilitator: Kate Wootton MNCP, FCIPD, BSc(Hons)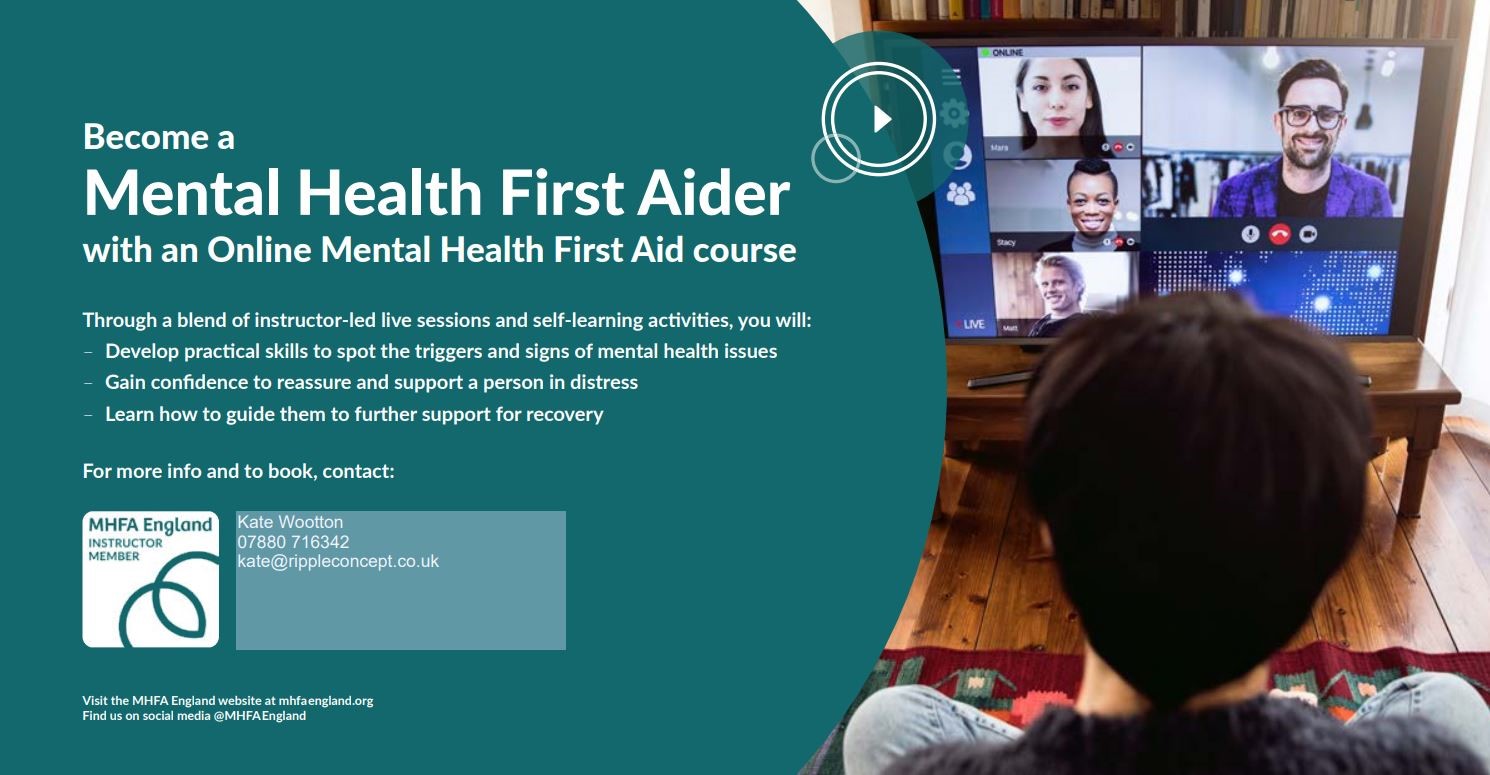 A practical skills and awareness course designed to give you:
A deeper understanding of mental health and the factors that can affect people's wellbeing, including your own
Practical skills to spot the triggers and signs of mental health issues
Confidence to step in, reassure and support a person in distress
Enhanced interpersonal skills such as non-judgemental listening
Knowledge to help someone recover their health by guiding them to appropriate support
Find out more about Kate Wootton here.
To register, please email c.pacitti@newcastle.anglican.org
PraxisNorth Relaunch Event: Creative Worship Outside

Worship is the only activity of the Church which will last into eternity. Worship enriches and transforms our lives. In Christ we are drawn closer to God in the here and now. This shapes our beliefs, our actions and our way of life. God transforms us as individuals, congregations and communities. Worship provides a vital context for mission, teaching and pastoral care. Good worship and liturgy inspires and attracts, informs and delights. The worship of God can give hope and comfort in times of joy and of sorrow. Despite this significance, we are often under-resourced for worship.
For this reason, Praxis was formed in 1990, at the instigation of the Liturgical Commission of the Church of England, the Alcuin Club, and the Group for the Renewal of Worship. They offer practical guidance, inspiration and quality training events:
• To enrich and inform practice of worship, both traditional and contemporary, in the Church of England
• To resource congregations, lay leaders and clergy in their understanding of and approach to worship
• To provide opportunities in which different worshipping traditions of the Church can meet and engage creatively with one another

Tuesday 5 July 2022, 7 – 9 pm on Zoom
Liturgy and worship practitioners across the northern dioceses to come together.

An ideal opportunity for clergy and lay ministers to share ideas and expertise.

What does creative worship outside look like?

An opportunity to share experiences of 'Forest Church', 'Pimms 'n' Hymns', 'Wild Compline' etc.
If you'd be willing to offer a short presentation on the theme (max 15 mins) contact Revd Helen Bent: helenbent99@gmail.com / 07786030399.
Subscribe to Praxis https://www.praxisworship.org.uk/assets/Affiliation_Application_Form_2020.pdf

Please send booking requests to info@newcastle.anglican.org unless otherwise stated.