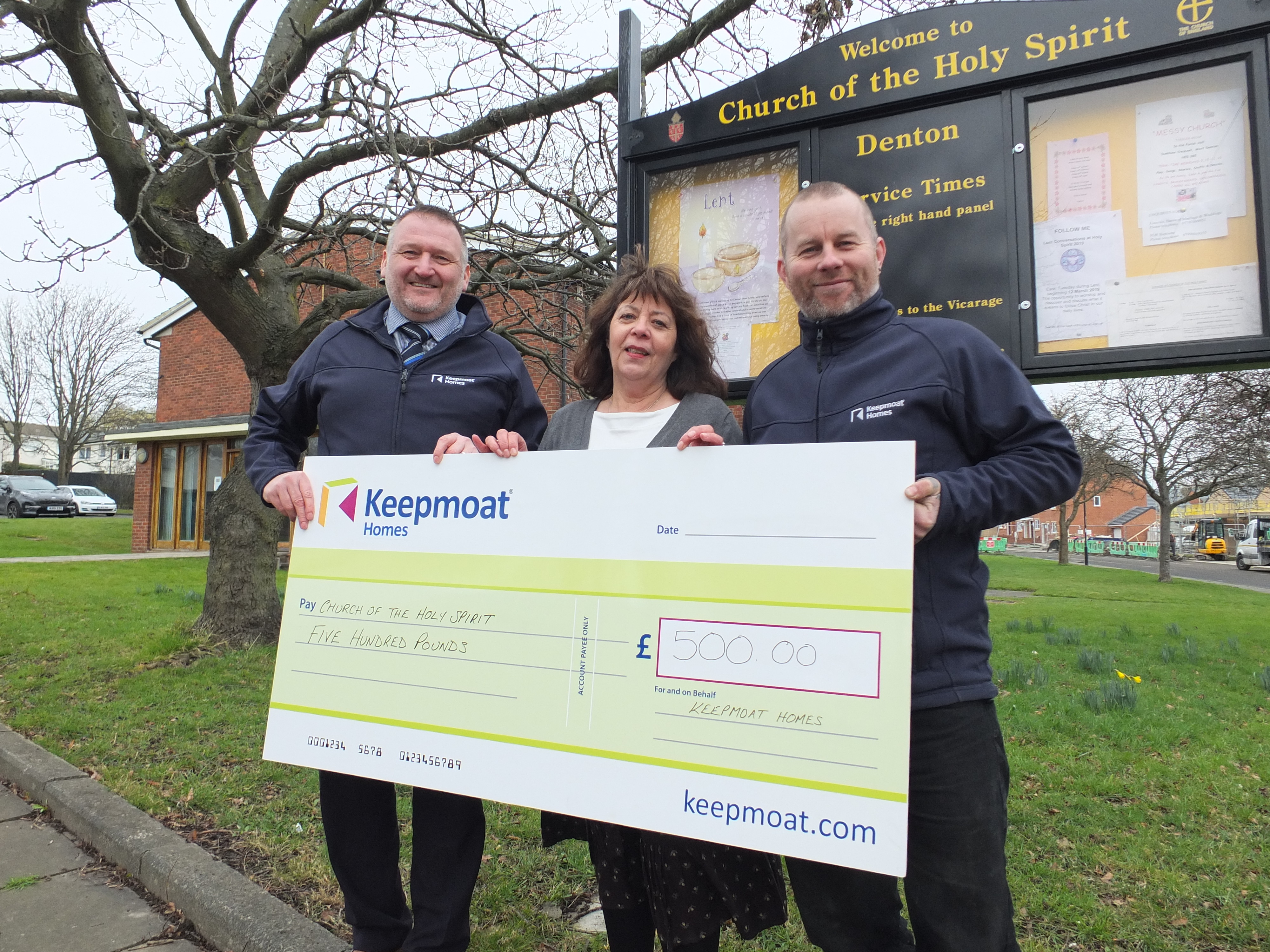 Leading UK home builder Keepmoat Homes has donated 500 to help buy LEGO for an inspirational community project in the west end of Newcastle.
The Diocese of Newcastle is collecting as much LEGO as possible to bring children, their families and the local community together, and the project is based at the Church of The Holy Spirit Denton.
Led by Children and Families Missioner Jacqueline Atkinson, children will be recreating scenes from the Bible using LEGO and asking their families to come and help. The support for the project has been incredible with donations of LEGO from people across the country.
Keepmoat Homes, which is building 95 new two, three and four bedroom homes at The Garth in Denton, has donated 500 to help buy even more LEGO.
Jacqueline Atkinson, Children and Families Missioner, Diocese of Newcastle said: I have been working with an after-school club and this is where I found inspiration for our community project. One of the children, who gets anxious and frustrated, finds that playing and building with LEGO helps him relax and makes him feel calm. We looked at the Brick Bible together, where all the bible stories are depicted in LEGO. The young boy was fascinated by the stories. This really touched me so I thought about what we could do to engage the children, their families, the community and church. Thats when I came up with the idea of building Bible stories out of LEGO. Well, as you can imagine, we need a lot of LEGO and Keepmoat Homes very kindly have donated 500 towards the project, which we give huge thanks for.
Geoff Scott, Social & Economic Impact Manager at Keepmoat Homes said: We believe in supporting the local communities in which we are developing, so we are delighted to support Holy Spirit Church by sponsoring the Lego Festival. This is a fantastic project which we believe will really help children and families engage in creative activities and play together.
The LEGO bible stories will be on display in the Church of the Holy Spirit Denton Holy, Dunblane Crescent, at a Community Event on Saturday 8thJune, 2019. Keepmoat Homes will also be running a competition at the event for local children to build a house while thinking about sustainability and the environment, with a prize on offer for the best creation.
The Diocese of Newcastle is the Church of England in Newcastle, Northumberland and North Tyneside.