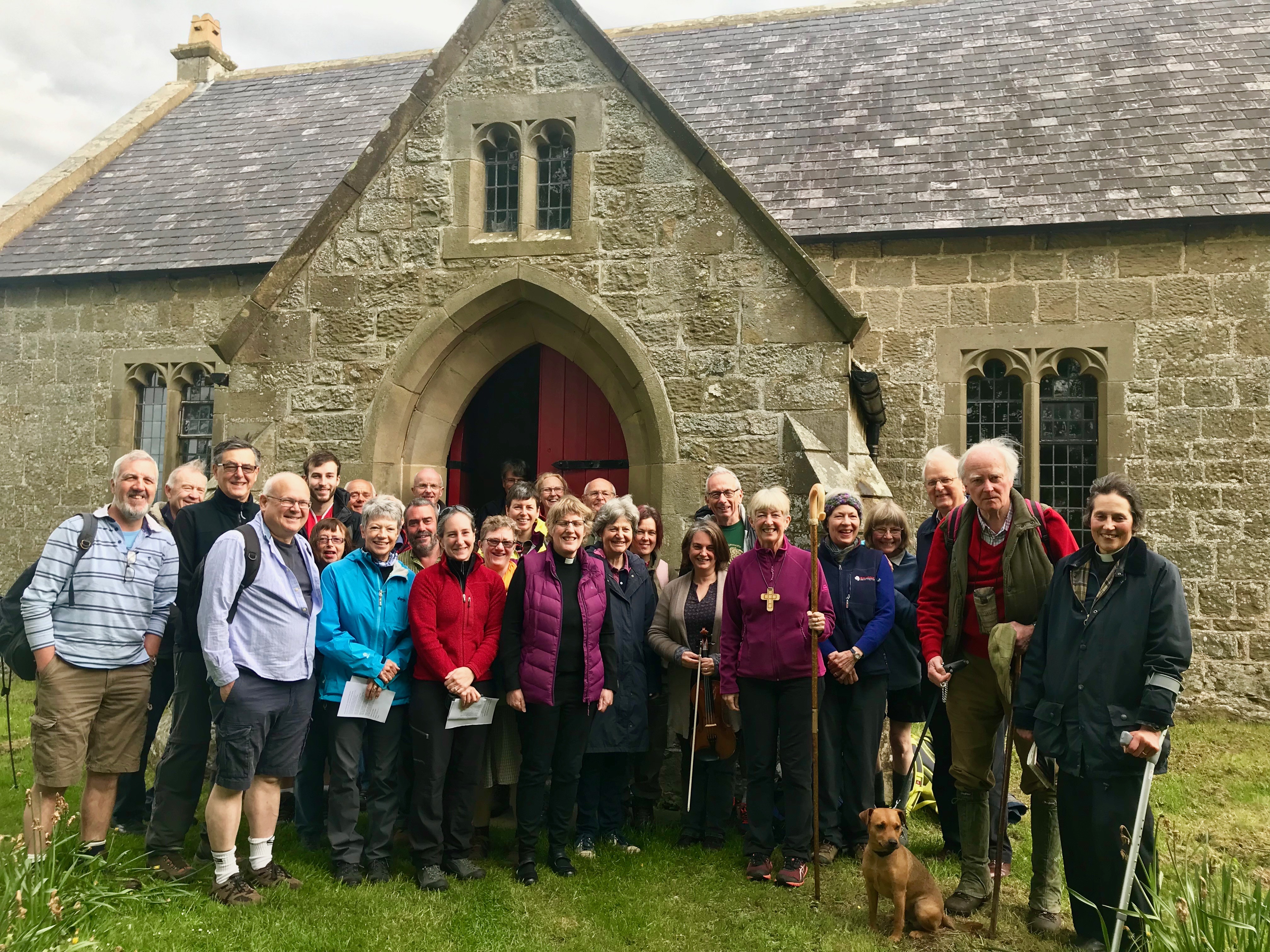 Bishop Christine was waved off this morning on St Oswald's Way, as she began her pilgrimage of prayer for our Diocese.
She started her walk at Heavenfield in Northumberland, with today's leg taking her to Kirkwelpington. Her walk is due to finish on Holy Island this Saturday. Each day she is being accompanied by others who expressed a desire to join her on parts of the walk, supporting our vision 'growing church bringing hope'.
To see Bishop Christine's itinerary this week, please visit click here.