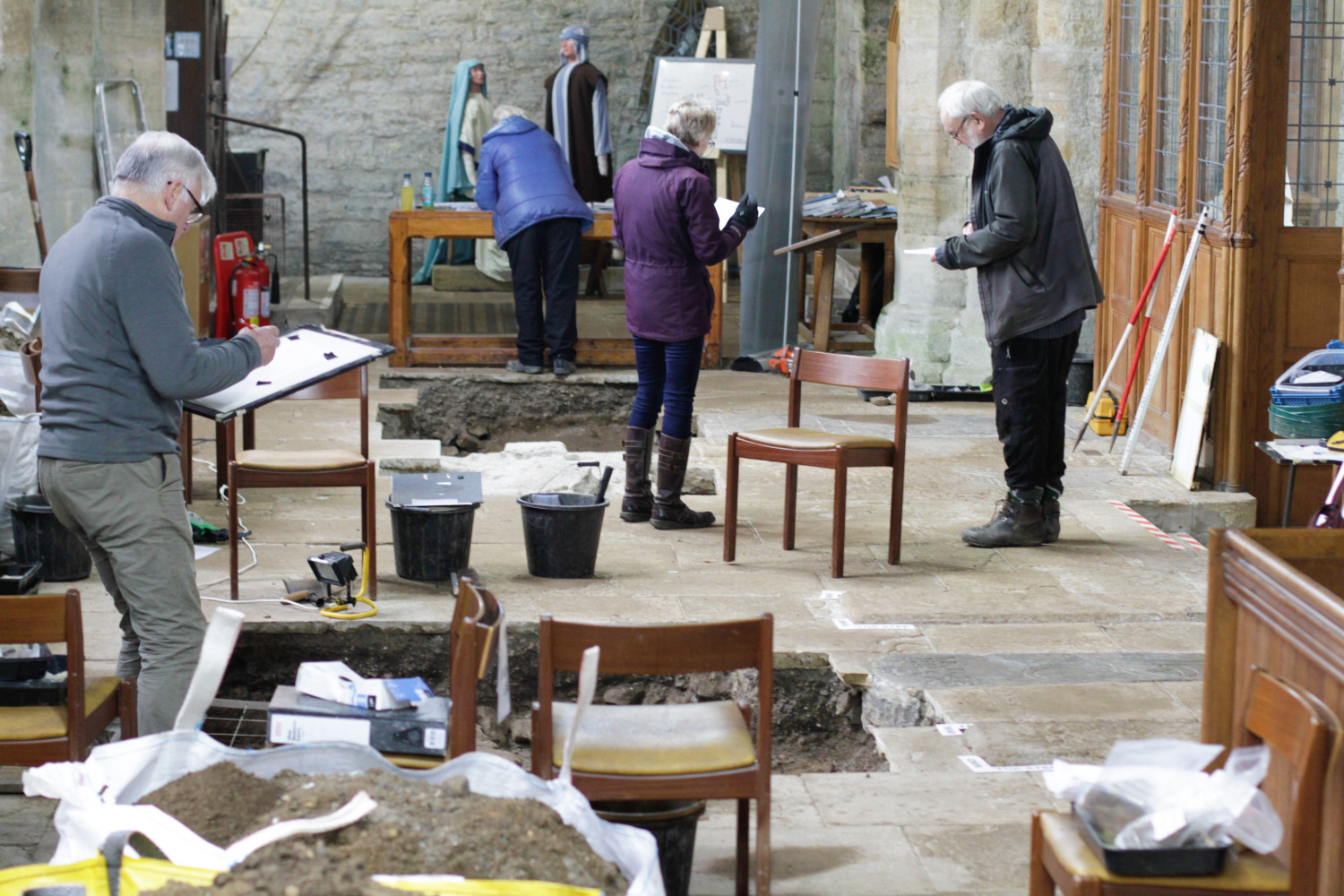 Archaeological excavations carried out in Blanchland Abbey, funded by the National Lottery Heritage Fund, are revealing exciting new evidence of the history of the site.
The dig is directed by Dr Rob Young, and staffed entirely by volunteers from the local community, led by Drs Sheila and Andrew Newton.
Another volunteer, Philippa Buswell said: "For volunteers, this is a fantastic opportunity to get a taste of what archaeology is all about."
The aim of the project is to discover what is underneath the nineteenth century floor of the abbey founded in 1165, to allow the possibility of installing underfloor heating so that the building can be used even more extensively for the benefit of the community.
The great abbey church was dissolved by Henry VIII's commissioners in 1539 and its magnificent nave demolished. When the founder of Methodism preached in the ruins in April 1747, he said they seemed to have been of a large cathedral church. Soon afterwards, in 1752, the Lord Crewe Charity began to repair and reconstruct the church.
The dig has now revealed that the ruins seem to have housed a range of industrial activities with vast culverts made out of stones from the abbey ruins. Quite what industry they were associated with is not yet clear, but the industry was an on impressive scale.
Rob Young said: "The excavation offers a tantalising insight into the activities at Blanchland between the dissolution and the Lord Crewe restoration."
The culverts clearly underlie the eighteenth-century restoration, part of which first included the building of a village school in the church, some of the foundations for which may also have been revealed.
The excavations will remain open to the public every afternoon from 1pm to 4pm until Saturday 18 February (closed on Sunday and Monday) with local guides ready to welcome visitors.

For further information, please contact:
Revd Dr Helen Savage (Vicar and Project Chair - and former professional archaeologist!)