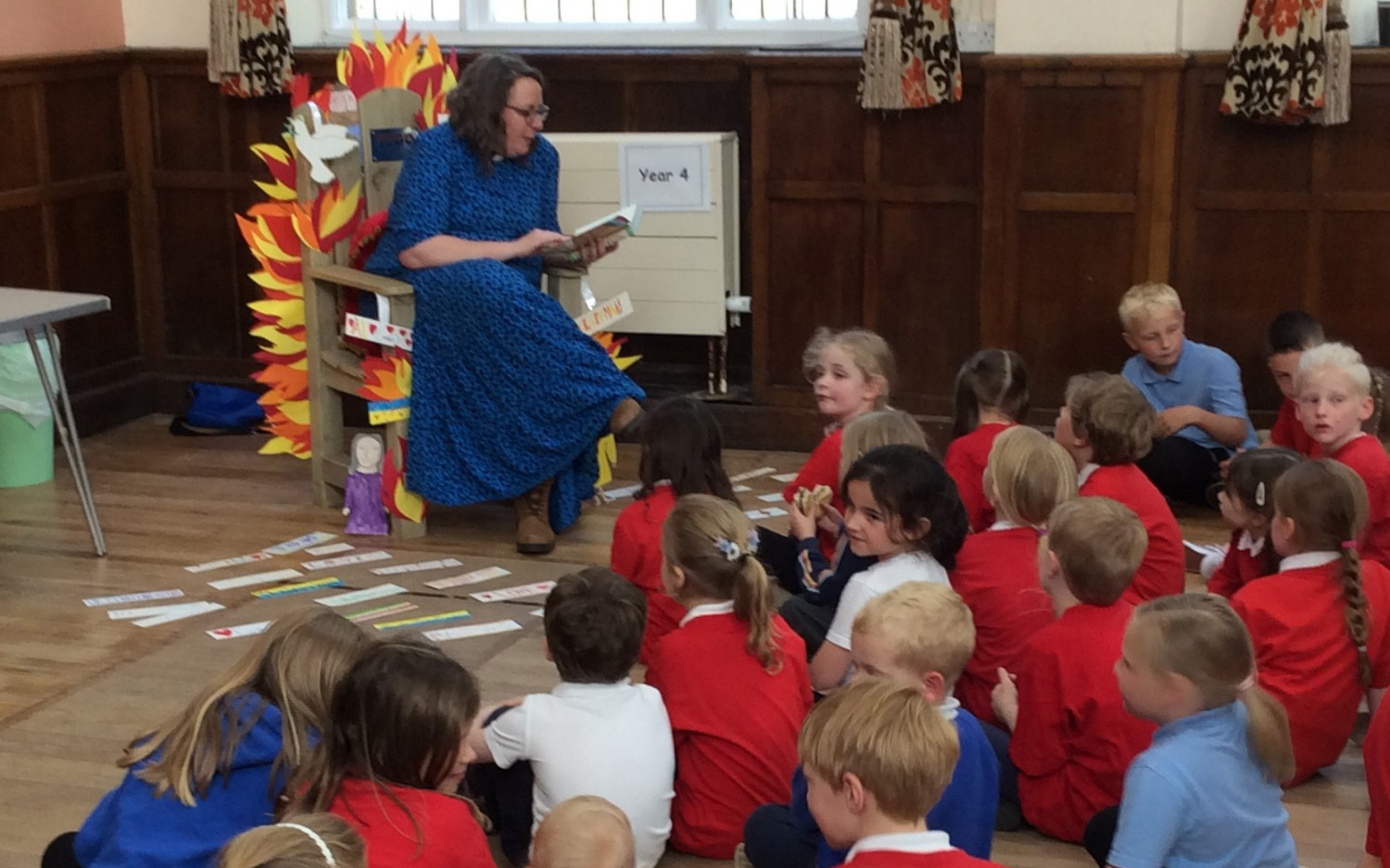 A partnership between a group of churches in Heddon-on-the-Wall and local school, St. Andrew's CE Primary, has resulted in a very special celebration for Pentecost – a 'Festival of Fire' which brought nearly 200 members of the local community together.
Pentecost is often referred to as the birthday of the Church; celebrated fifty days after Easter Sunday, it is a day to give thanks for the gift of the Holy Spirit.
Diane, a PCC member, first had the idea for a 'Festival of Fire' one Saturday morning at Stamfordham Village Hall. Her enthusiasm spread quickly and soon a planning group was formed, with representatives from the local churches and Mr Andrew Wheatley, Headteacher.
On the day of the festival, following an assembly about Pentecost, the children spent the afternoon making a variety of Pentecost-themed crafts before being joined by their parents and local community for a BBQ at Knott Memorial Hall, provided by the Three Tuns.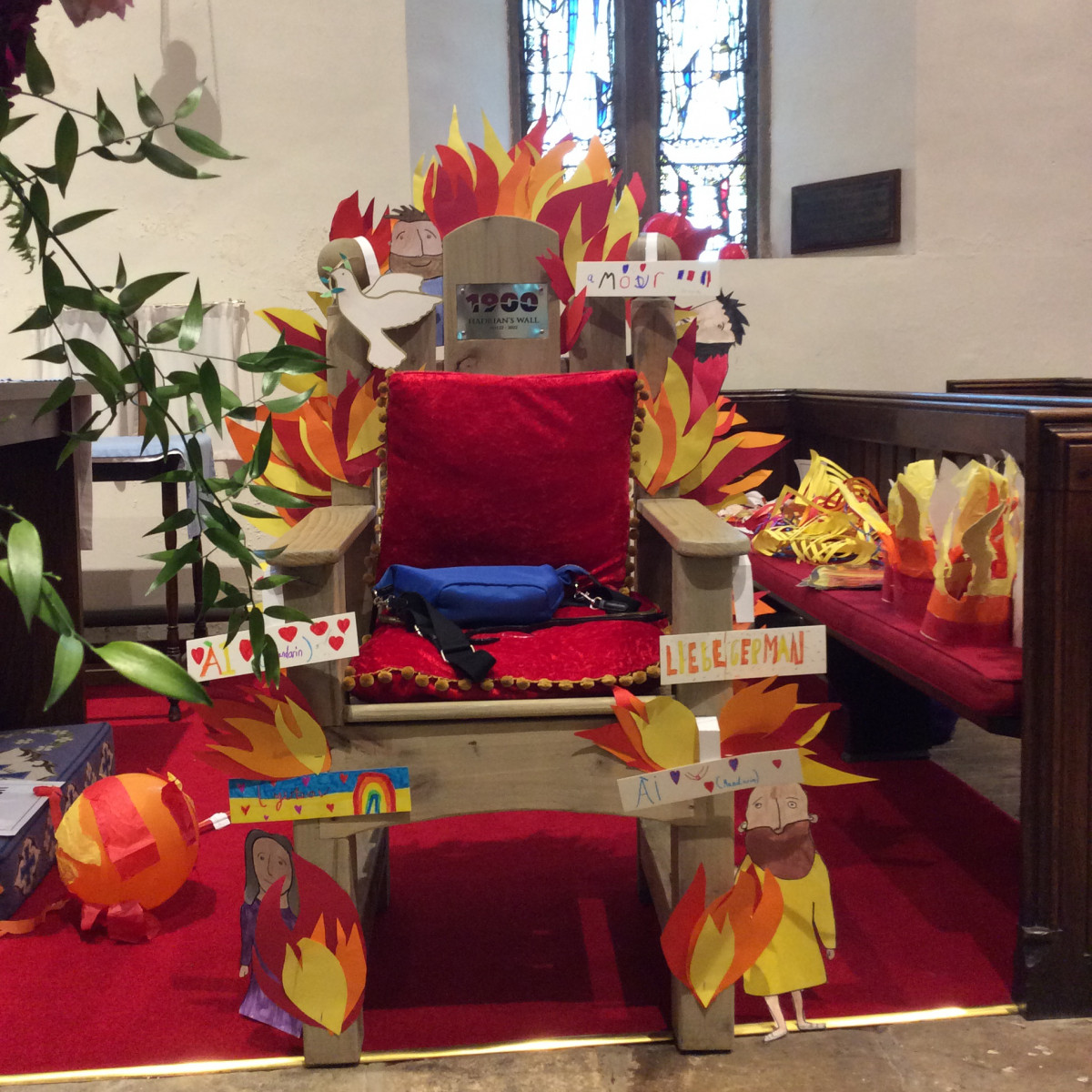 Tickets for the BBQ were sold for 50p each and all money raised was donated to Christian Aid. While everyone enjoyed refreshments, St. Andrew's Singers performed. Children from Year 4 decorated a beautiful Storyteller's Chair for Revd. Rachel Scheffer, who explained the vital work of Christian Aid and the significance of Pentecost.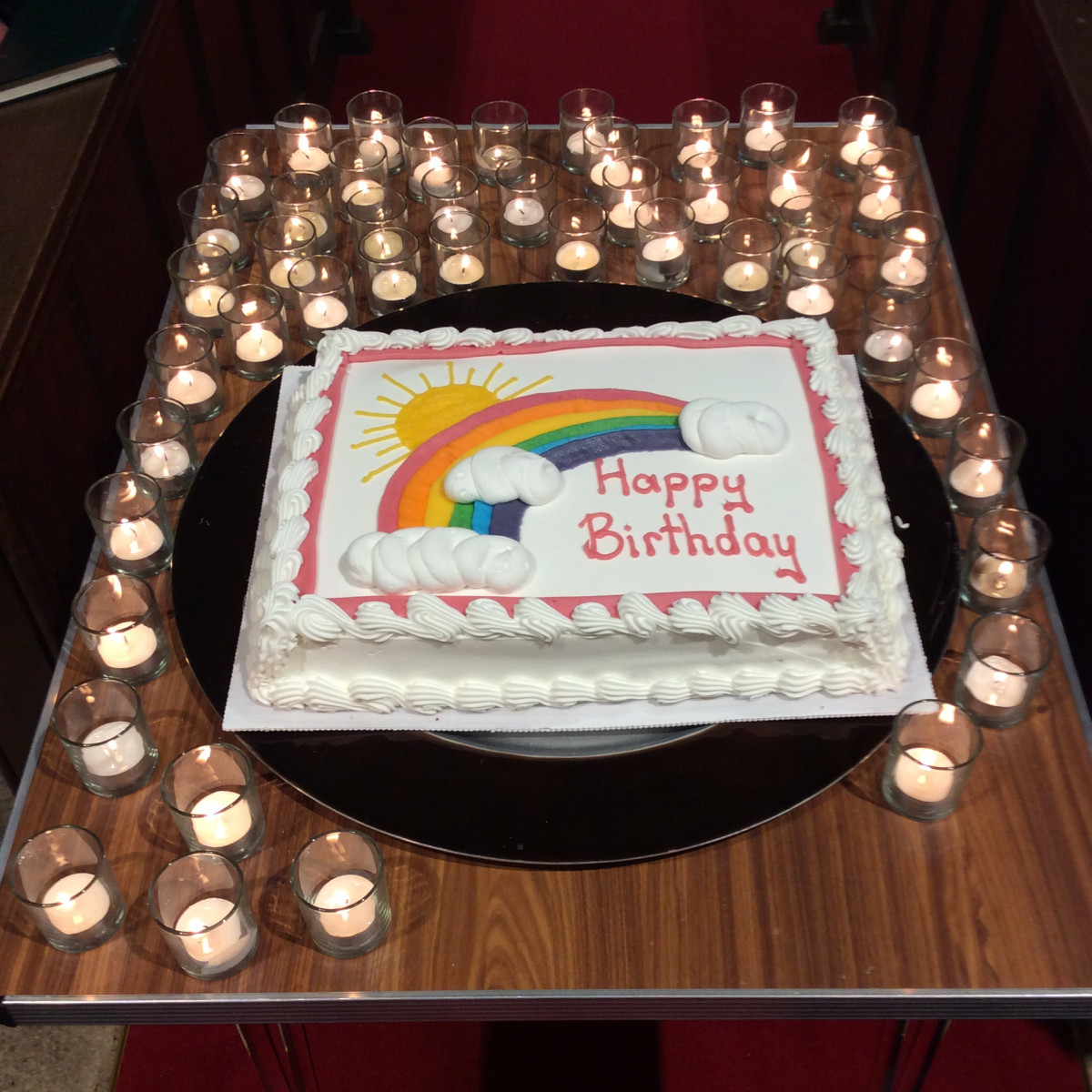 Following the BBQ, the schoolchildren led a procession to St. Andrew's Church, waving flags representing many different countries throughout the world. The party continued inside the church, with joy, singing and even a birthday cake -with 50 candles of course!
Revd Rachel Scheffer said: "Friday was a wonderful example of the community pulling together to create a fantastic festival day.
"We hope this is the first of many more community events."