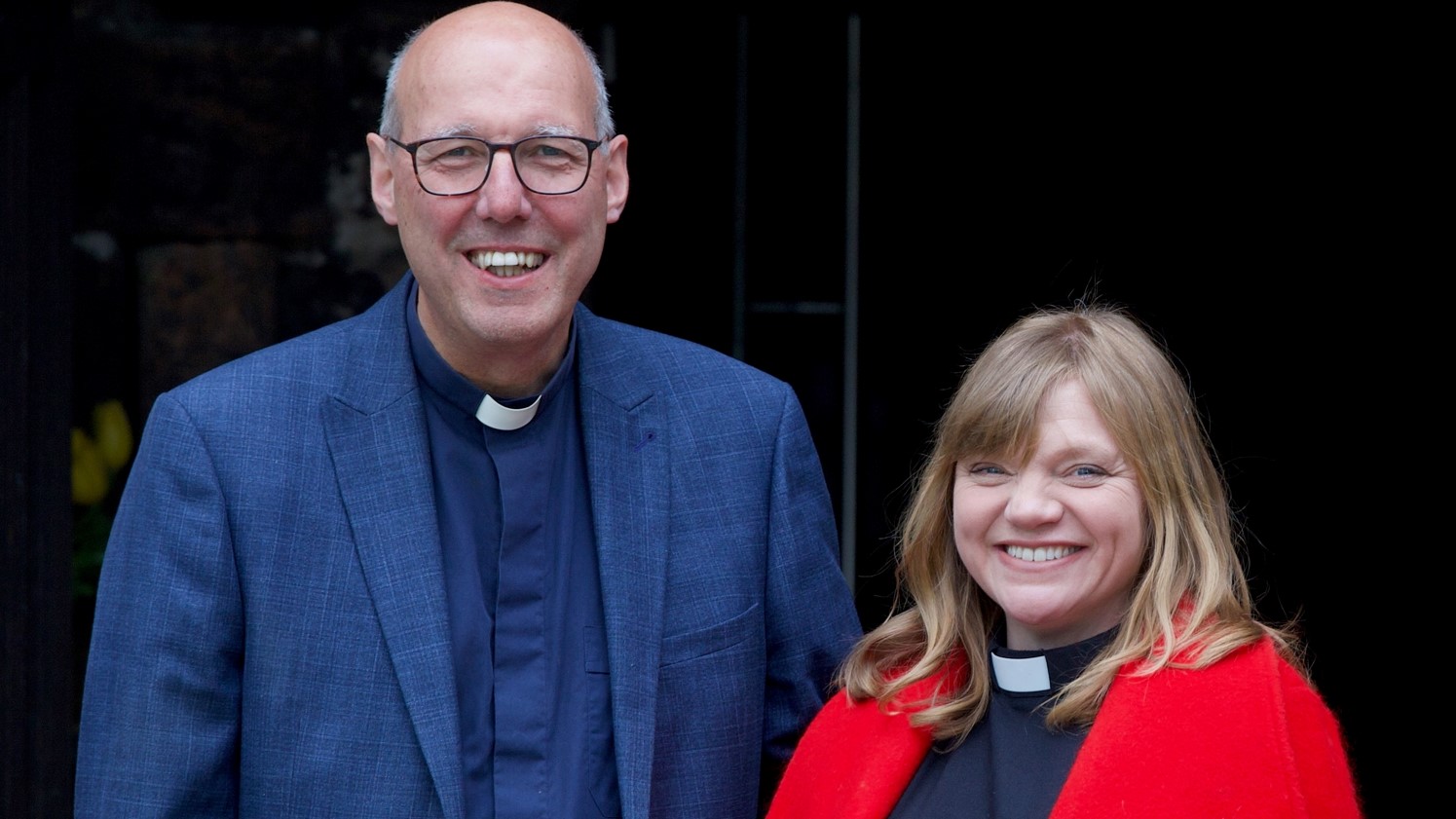 The BBC's flagship religious show Songs of Praise (SoP) visited St Andrew's Corbridge as part of an episode exploring Northumberland's Christianity.
SoP presenter Revd Kate Bottley met with Revd Canon David Kennedy, Vicar of St Andrew's, during the programme which celebrated 1,900 years since Hadrian's Wall was built and traced the history of Christianity in the county.
The show, which featured hymns sung by the congregation of St Andrew's, aired on 22 May. If you missed it, watch it again on BBC iPlayer.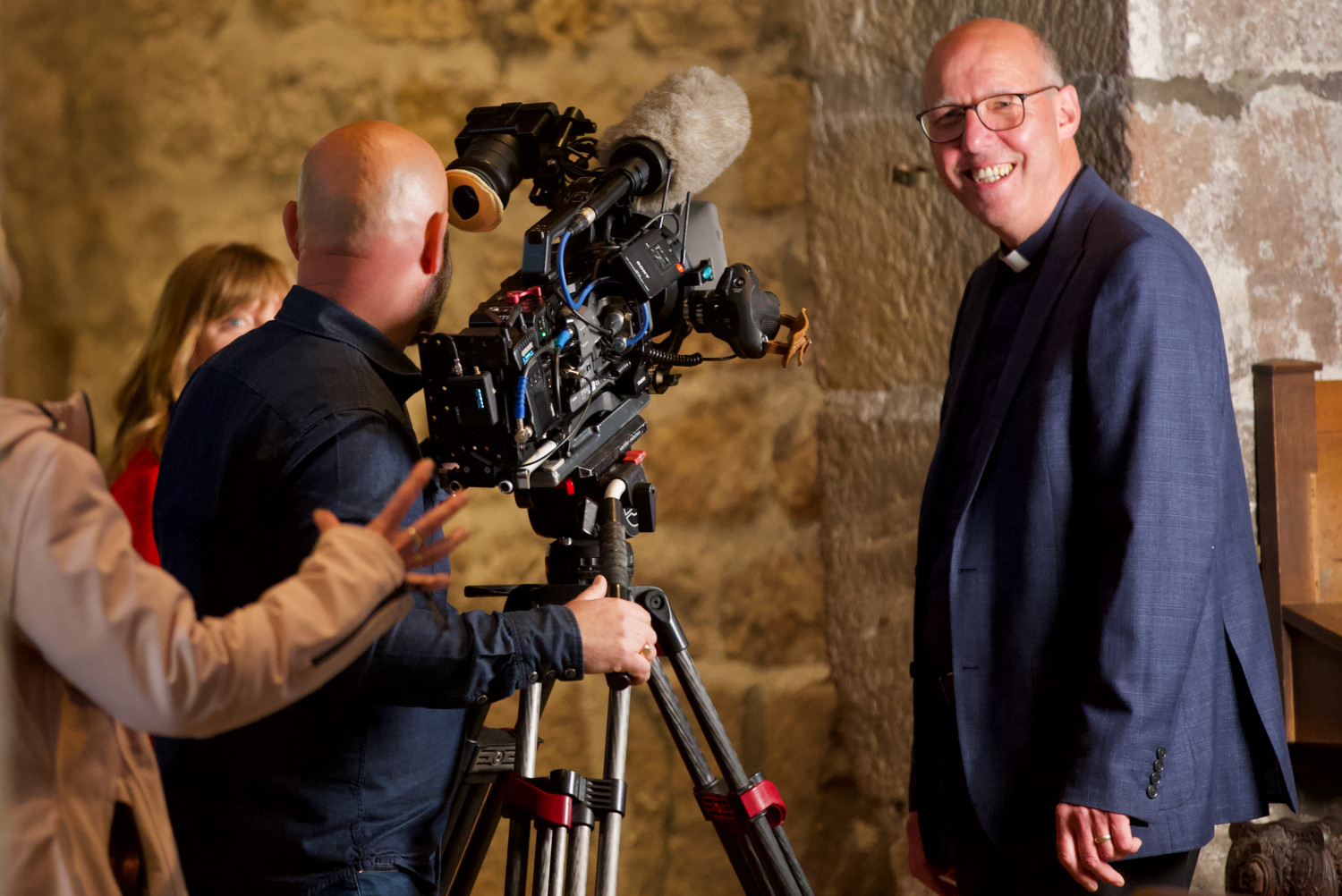 Revd Canon David Kennedy practising his camera work!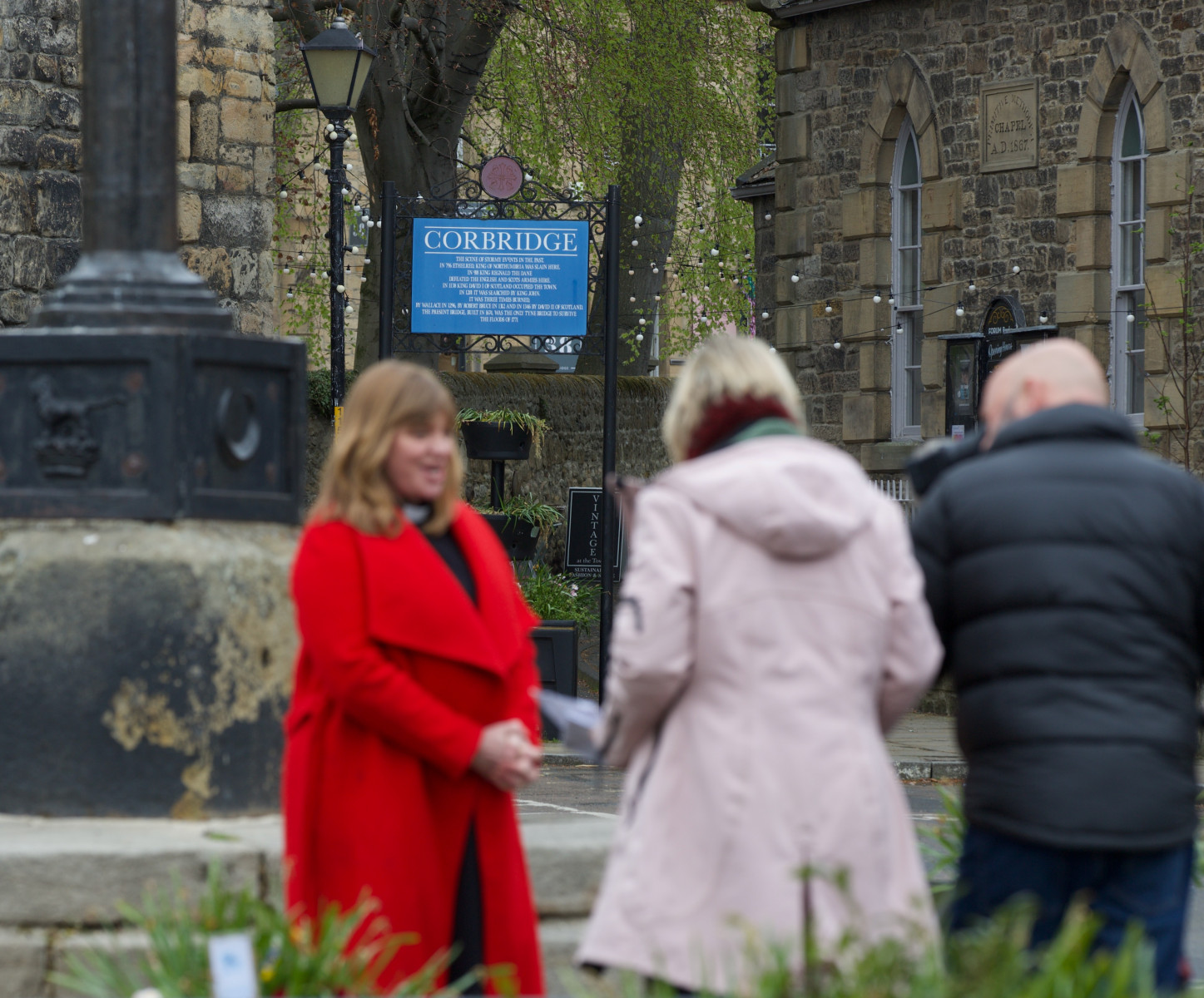 Revd Kate filming in Corbridge, which is home to church ruins which date as far back as 774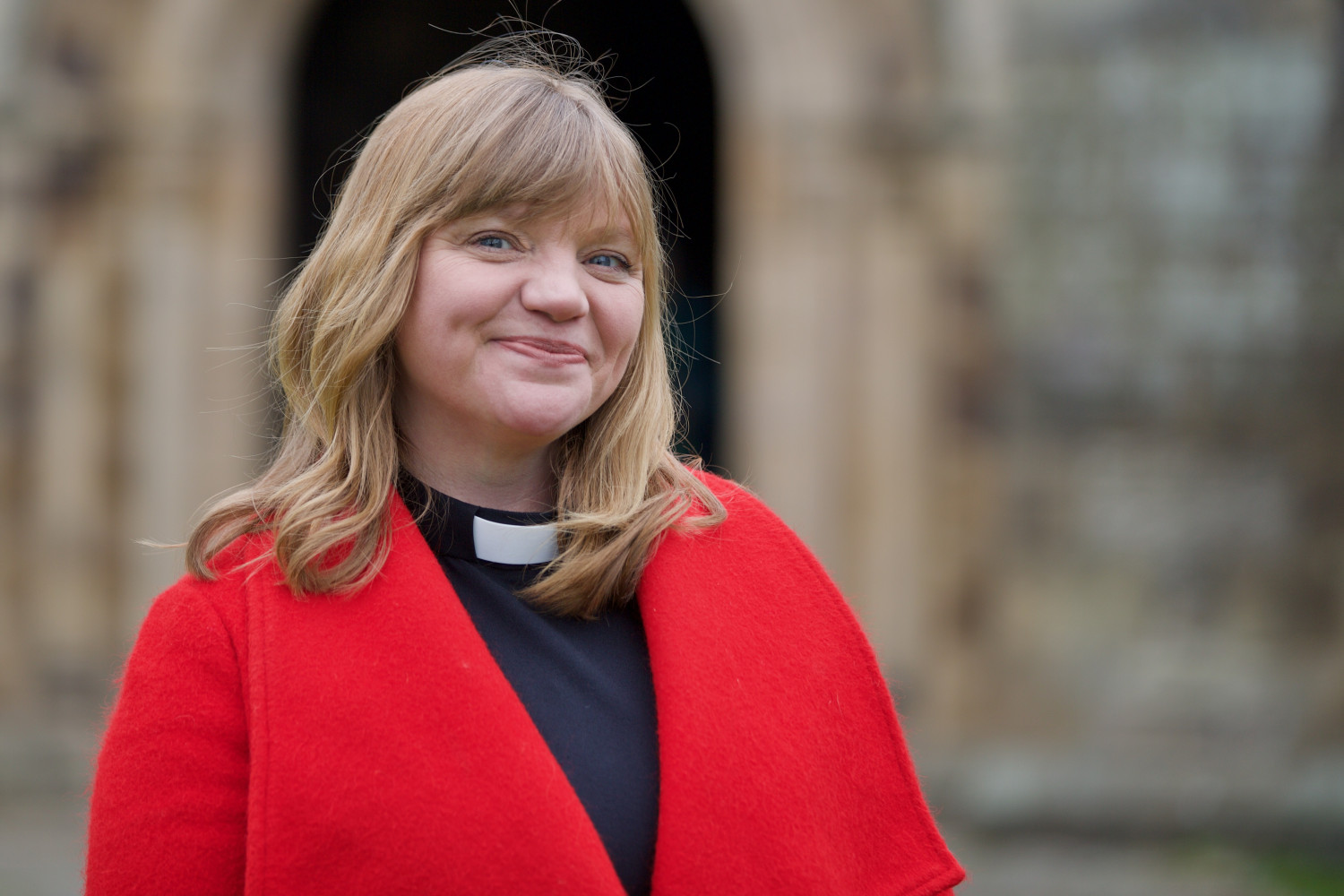 Revd Kate has worked in religious BBC programming since 2016
Photo Credits: Ian Wylie