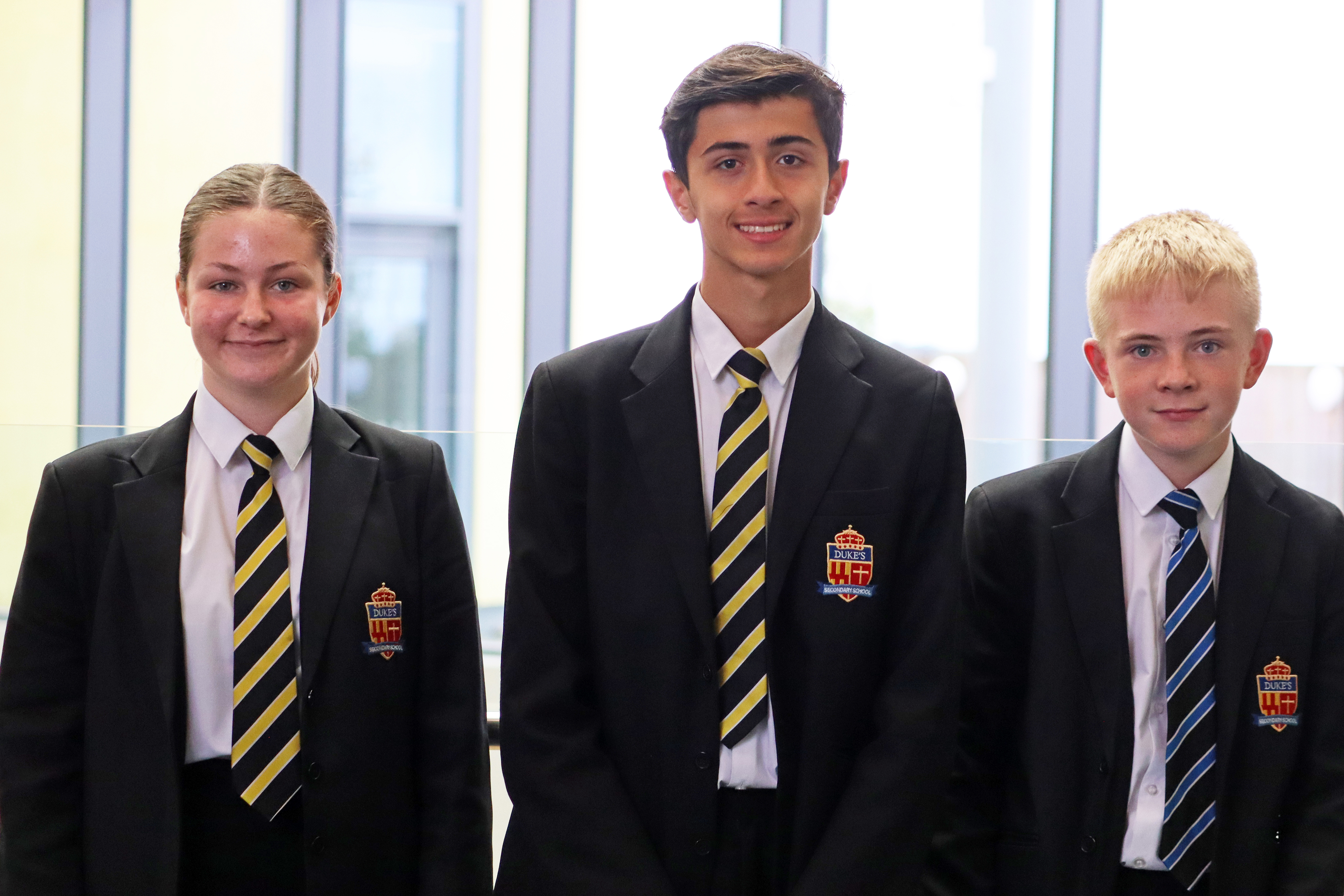 Bishop Helen-Ann answers questions asked by pupils at NCEA Dukes Secondary School, Ashington. Questions were asked by Samyar Kalantari, aged 14; Grace Lightley, aged 13; and Samuel Tasker, aged 12.
What is the best thing about being Bishop of Newcastle?
Getting to live and work in this wonderful region! I grew up in the Northeast, and so much of its landscape shaped and formed my growing up. I realise there is a lot of change since I last lived here, but the landscape, the sea, city, coast, and everything in-between has a lot of familiarity to it too. Being bishop means I get to see all of it, and I hope that I can inspire and lead in such a way that encourages us to be confident in our faith in Jesus Christ. Schools are a really important part of our life, and the challenges and opportunities facing our children and young people are considerable. Being bishop also means I see the great work that is being done to support our young people, and I rejoice in that.

What was life like when you were a teenager and what did you want to be when you grew up?
I was a teenager in the 1980s, and this means I am part of the pre-internet generation. I will spare the details of some of the things that now seem really strange or ancient (like home telephone with a dial-wheel, and cassette tapes! And fashion items too like leg-warmers!), but as I have reflected on this question while I guess I didn't have to contend with the pressures of social media or email, it doesn't mean that life as a teenager was without its challenges, both personal and in society too. In the northeast this was the time of the miners' strikes, and the closure of the shipyards. Northeast industry was battered, and whole communities lost their identity and people once employed lost their own communities of work. I also remember the fierce rivalry between Sunderland and Newcastle football teams (and their supporters). For me though, this was also the time of my faith growing and developing, and while I wasn't always a huge fan of going to Church, I had a profound sense of God's love that kept me going, and curious, and that was really important. Growing up I think I quite liked the idea of either being an archaeologist or an astronaut! Both are about discovery, and I suppose what I do now is all about discovery too and encouraging others to discover God in their daily lives.

What does Jesus mean to you?
Well you can't have Jesus without the Trinity (Father, Son, and Holy Spirit), so Jesus as God is a guiding light. Jesus' heralding of God's Kingdom is the thing that drives me, and all I seek to do with others here in our diocese.

Why do you go to church?
I've been going to church since I was born, but that doesn't mean there haven't been times when I've questioned that. For me, going to church isn't necessarily always a Sunday morning thing because I see the Church (the whole Church of God across the world) as both the building and the community beyond its walls. I love that the Greek word in the New Testament that we translate as 'church' means 'called out'. That's the point of our faith: we are to get out and about and seek the Kingdom of God with all whom we encounter. I think sometimes people imagine Sunday must be my busiest day of the week, in fact every day is filled with God (and for me that also means times for rest and play too). Saturday morning parkrun is also (for me) a type of church experience too, one that I love to share with lots of other people around me.
What question would you like to ask God?
Are we alone in the Universe?
Is there any point in prayer?
Yes! Prayer is about tuning into God's presence; it's not a list of things I would like expecting God to deliver! I always try to remind myself to be surprised by prayer and what I sense God telling me in it.