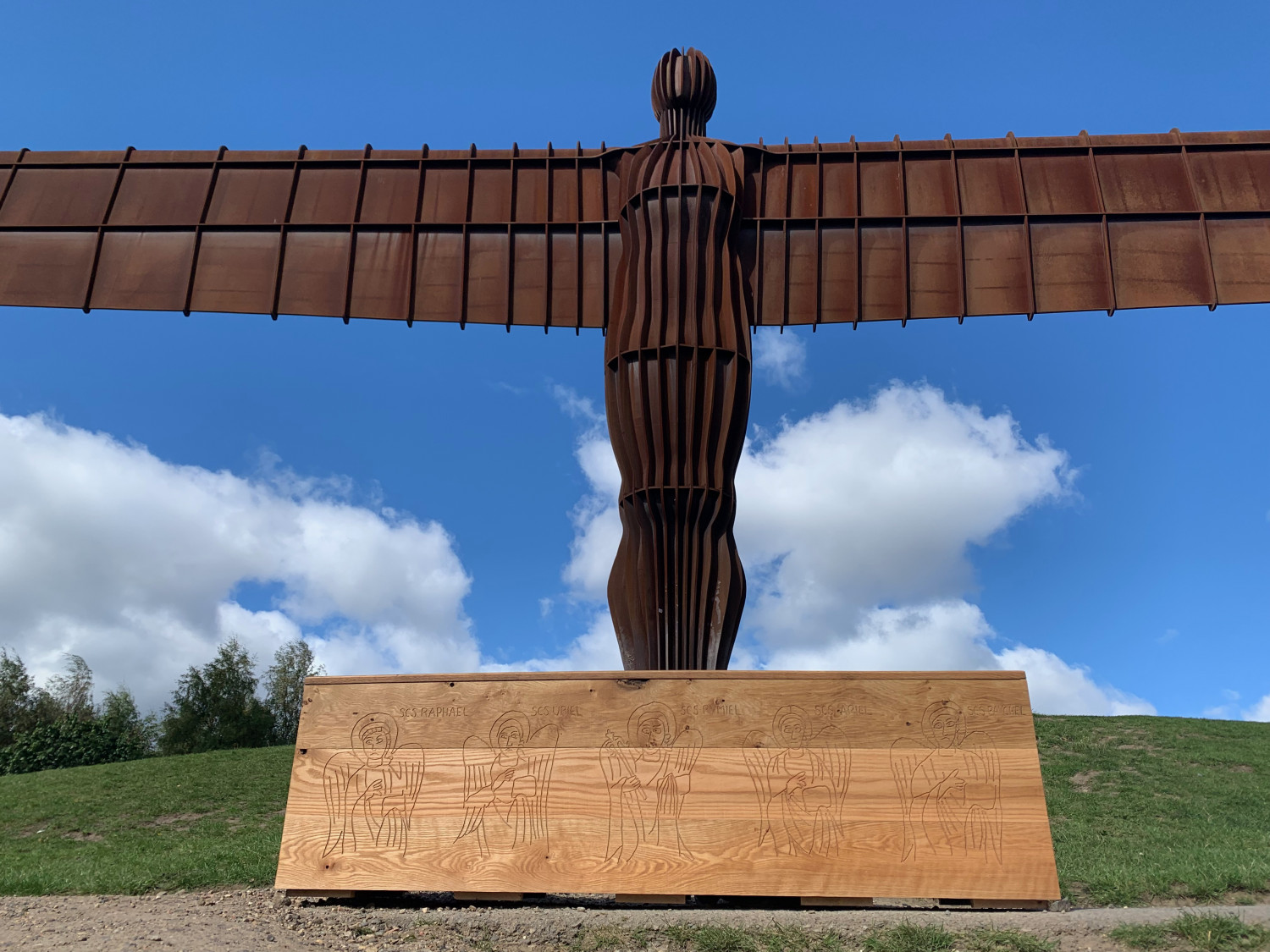 The iconic Lindisfarne Gospels underwent a 130-mile journey this September, travelling from Gainford in County Durham to Lindisfarne, Holy Island.
The pilgrims transported a replica of St Cuthbert's coffin, which visited a total of 26 schools throughout the 13-day trek and engaged with around 3,000 children.
The coffin travelled securely in a support vehicle, accompanied by the Lindisfarne Gospels.
David Pott, Pilgrimage Consultant for the Diocese of Durham, said: "Most of the schools also had 12 pupils join us for short stretches of the pilgrimage. The 200 or so who did so were often very moved to be able to carry St Cuthbert's Gospel in a leather pouch or our Co Durham flag with St Cuthbert's Cross, both of which came with us every step of the journey."
The Gospels were loaned by the Religious Resources Centre.
David continued: "This pilgrimage took place at an extraordinary time, following so soon after the death of the Queen. On many occasions we reflected on the similarity of St Cuthbert as a person associated so strongly with the gospels and the Queen herself whose life of service was also influenced so deeply by the gospels.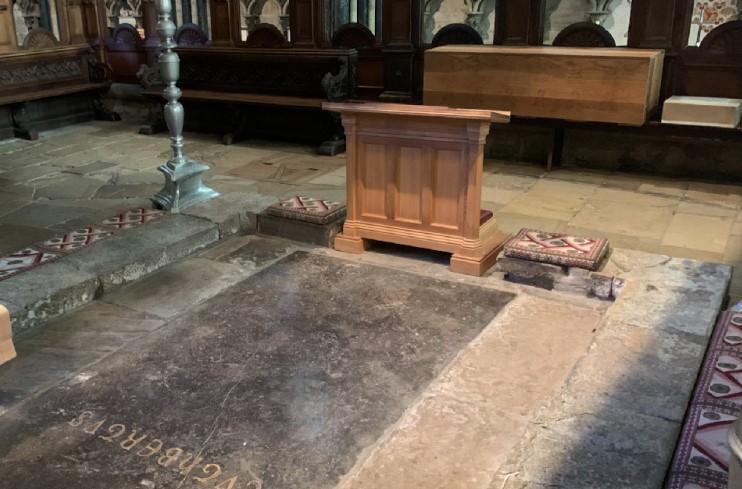 The coffin rested overnight by St Cuthbert's tomb at Durham Cathedral. It also stayed overnight in the crypt at Newcastle Cathedral.
"We were blessed with fine weather and only one day with rain which in no way dampened our spirits! The final day was sunny and cool and featured the famous walk across to Holy Island in bare feet (below), following the pilgrim posts.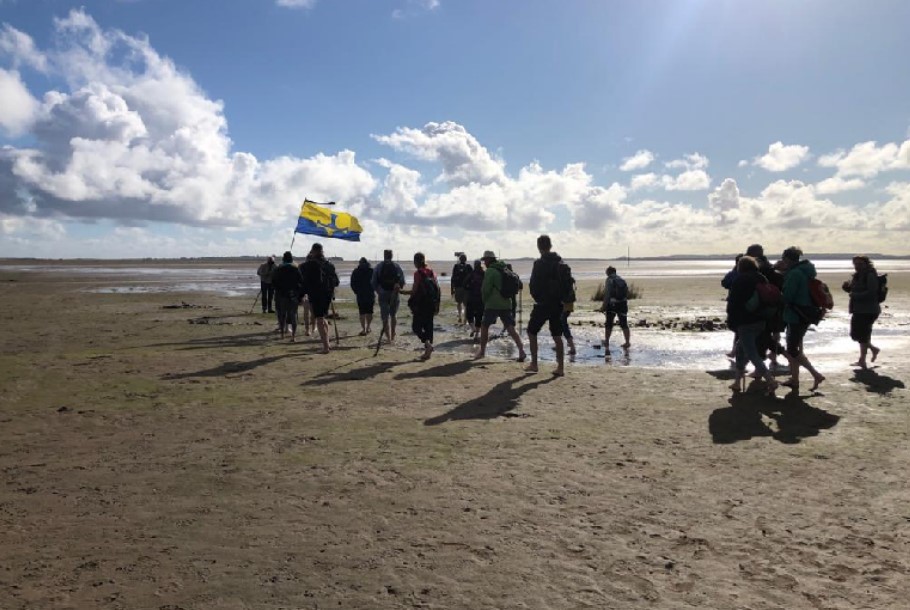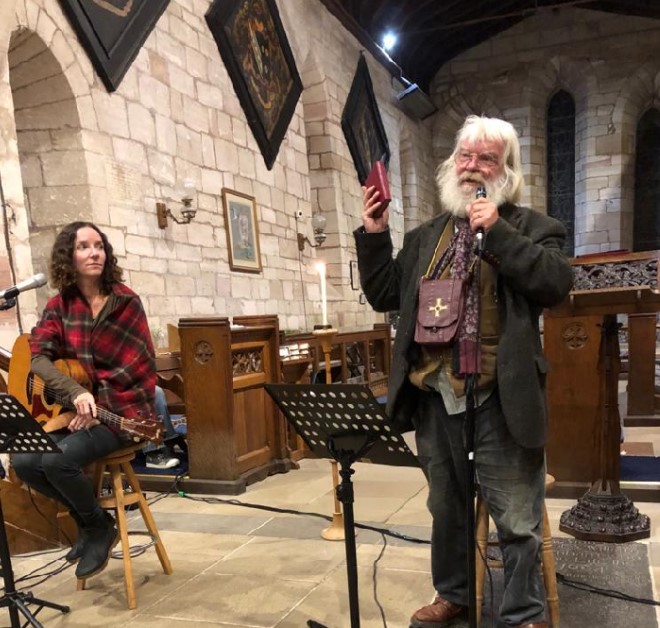 "The pilgrimage concluded in St Mary's Church with a memorable concert by the Canadian singer Alana Levandoski and the well-known poet Malcolm Guite (right) who read his poems about St Cuthbert and St Cuthbert's Gospel, holding the facsimile in his hand."
You can learn more about the Lindisfarne Gospels here.