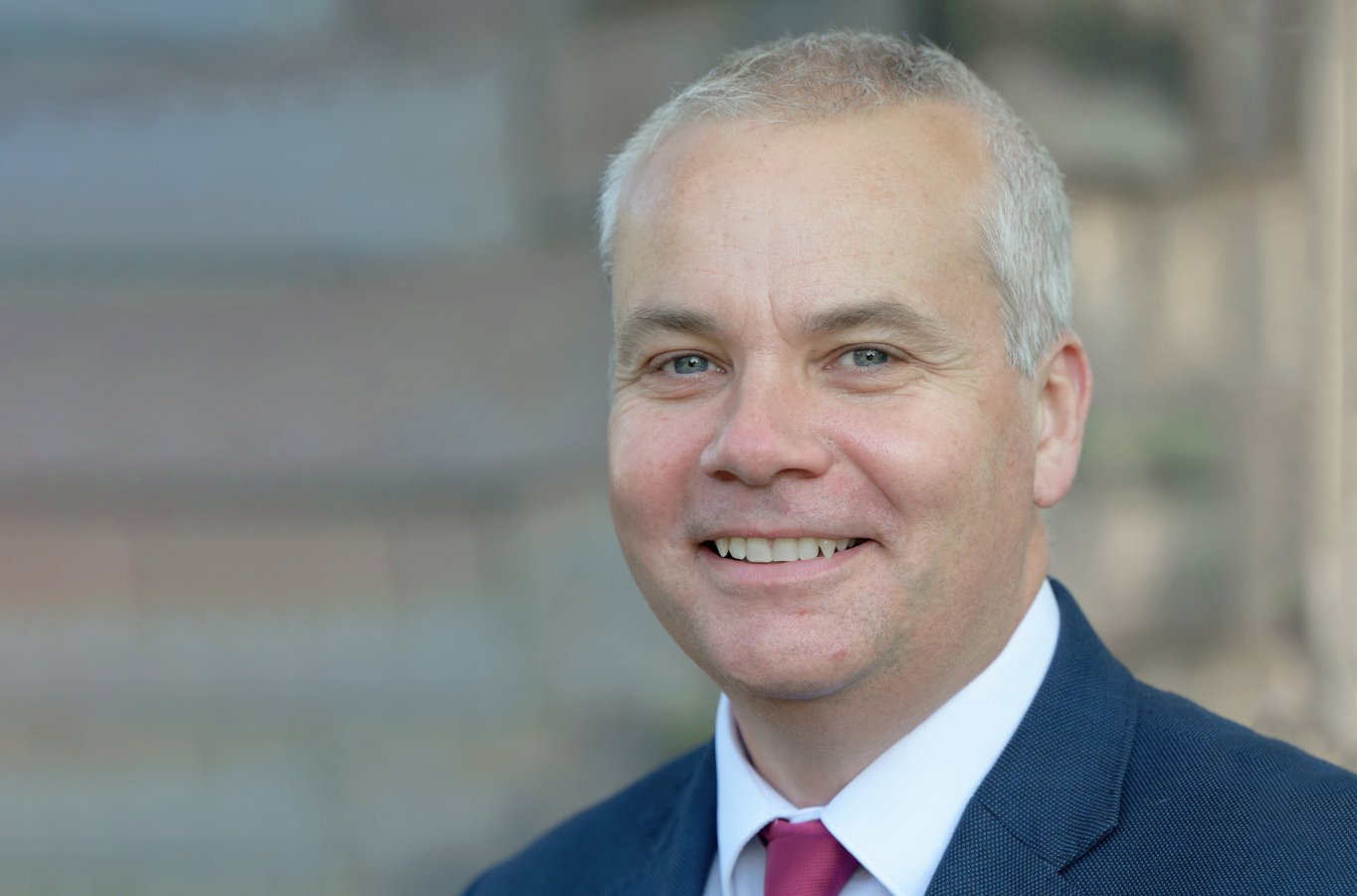 Exciting times lie ahead for education in our Diocese as a key figure prepares to move from one high profile role into another.
But Canon Paul Rickeard, Diocesan Director of Education (DDE), is reassuring schools that it will be business as usual in 2023.
On 31 August, Paul will step down as DDE after seven years to become the full time Chief Executive Officer (CEO) of the Durham and Newcastle Diocesan Learning Trust, which has grown considerably since it was set up for schools in both Durham and Newcastle dioceses five years ago. Until this point the Trust has been run by Paul and his team as part of a secondment agreement from both Boards of Education for two days a week.
The Multi-Academy Trust (MAT) already runs 13 Church of England schools in Durham, and it is hoped it will take on its first school within the Newcastle diocese this Easter.
Such has been the success of the MAT, that Paul will be the man to lead it forward as full time CEO, meaning he will have to relinquish the role of DDE which he has carried out with distinction since 2015.
"This has been a huge decision for me," said Paul. "I have loved serving as DDE. With my team of dedicated professionals, we have achieved such a lot with our great schools and it's certainly not easy to leave all that behind."
While Paul is looking forward to his new role and couldn't turn down the opportunity to lead the MAT's exciting future, the decision to step down as DDE was taken out of his hands.
"I couldn't do both," he explained. "The Department for Education (DfE) wanted somebody specifically for each role. But I still feel as though I will be part of each Diocese and I've no doubt that there are exciting times ahead."
From September, Paul is to be replaced as DDE by Gill Booth, of the Dayspring Learning Trust, a first class education provider steeped in Christian values.
"Gill is great," said Paul. "She will bring her own strengths to the role but she has a lot of knowledge and experience to offer. I know how dedicated Gill is and my strong message is that during this transition, it will be business as usual. Schools will continue to receive the high level of service they need to support them.
"It's always about ensuring the best possible outcomes for every child, making sure they get the best start in life. That is always our priority and that will not change."
The role has been a huge undertaking. Paul and his dedicated team have 107 schools and around 30,000 children under their wing, from pre-school to 19 years of age, under 10 different local authorities – all with different expectations.
During Paul's time as DDE, an effective school improvement service has been established, with fully qualified Ofsted inspectors deployed to help schools which are struggling, as part of a raft of professional resources available within our schools. Standards have improved in schools in both dioceses but this is down to exceptionally talented leadership teams in our schools and the excellent Joint Education Team.
Paul and his team also oversee our school buildings, making sure they are governance compliant and are environmentally friendly.
"The strength of my role is the strength of my team," said Paul. "People are highly experienced, highly sought after and are in huge demand. That is evident in that they get asked to do work beyond the diocese.
Paul added: "Our mantra is that no child is ever left behind and that is very important to us.