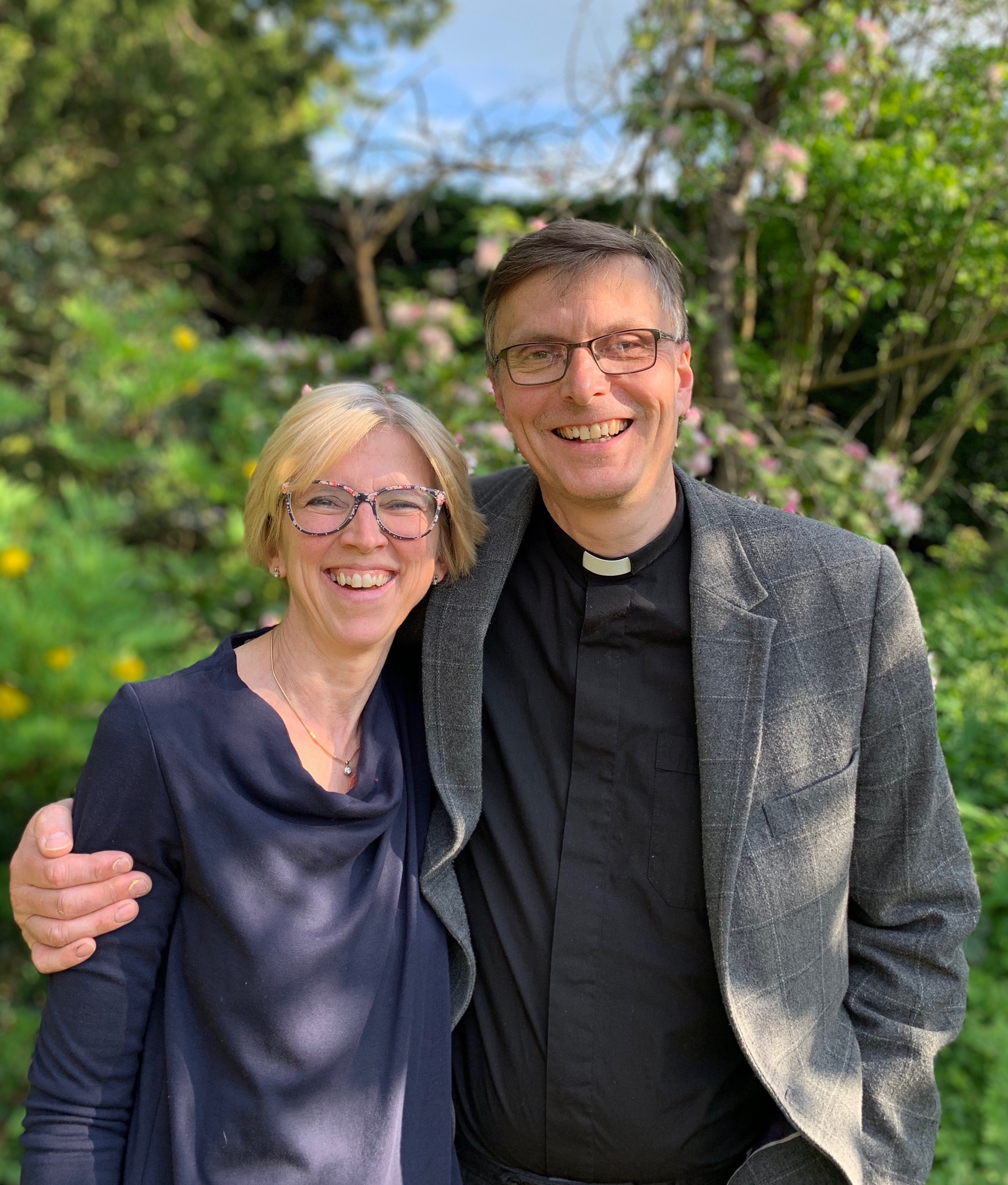 The Reverend David Glover will formally become the new Rector of Hexham later this week when he is instituted into his new role by the Bishop of Newcastle.
The ceremony, which would normally take place inside Hexham Abbey, will instead be conducted over the video conferencing platform Zoom led by the Right Reverend Christine Hardman.
David has been Rector at Holy Trinity in Washington and from Thursday succeeds Canon Dagmar Winter who left the Abbey last year to become Bishop of Huntingdon.
Reflecting on this weeks institution, David said: When I was appointed Rector a few short months ago, I couldnt have imagined that my Institution would be via Zoom with the congregation spread over so many living rooms in Hexham and Washington and elsewhere, and all linked by the magic of the internet. So much has changed in these last few weeks and our communities have faced enormous challenges and a great deal of pain.
But amidst the change, I still feel the deep calling of God to be here in Hexham and to serve the Abbey and the people of this wonderful community and I pray that together we can bring hope and comfort in these difficult times and fashion a future which is joyful and lifegiving and full of Gods love.
The Bishop of Newcastle, the Reverend Christine Hardman said: Davids appointment is good news for Hexham Abbey and its role within the community of Hexham, and it is good news for the Diocese of Newcastle. Endings and beginnings are so difficult in the circumstances in which we are currently living, and I am very mindful of how strange it will feel for so many people to gather online rather than being together at Hexham Abbey to celebrate Davids institution as Rector of Hexham.
I am very much looking forward to working with him, and he and his wife Emma are in my prayers as they settle into their new home and David begins this exciting chapter of his ministry.
Hexham Abbey is one of Northumberlands most culturally and religiously significant sites attracting 120,000 visitors and pilgrims each year. Established nearly 1,400 years ago, it is one of the earliest sites of Christianity in England.