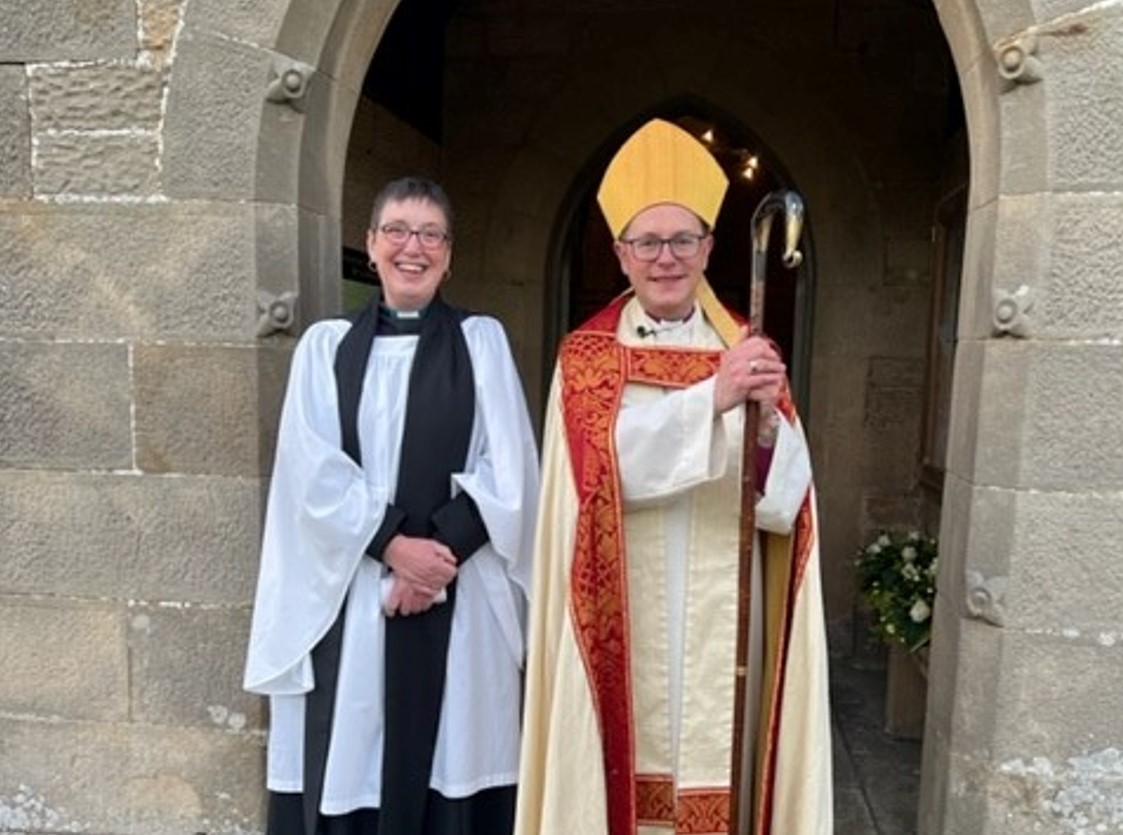 A new Priest in Charge has been appointed to the churches of North Tyne and Redesdale.
Revd Dr Claire Maxim was welcomed to her role at a special installation service at St Cuthbert's Church, Elsdon on Thursday 19 May.
Claire, who spent 20 years working in the energy sector before joining the Church of England in 2010, has moved to the North East from Warwickshire where she was Chief Executive Officer of the Arthur Rank Centre (ARC), a charity offering training and support to Christians who lives in rural areas.
Before joining ARC, Claire was curate at a church in Winchester Diocese and Rector of Ludgershall and Faberstown in Salisbury Diocese.
She said: "I have found a very warm welcome here, from my earliest contact with the Archdeacon and Area Dean, the care I received throughout the interview process and now with the kindness with which people are greeting me.
"I am very much looking forward to joining in the work of Bellingham Deanery, and more widely with the 'Small Faithful and Rural' work of the diocese."
Claire's licensing service was led by Bishop Mark.
Venerable Dr Catherine Sourbut Groves, Archdeacon of Lindisfarne said: "We are absolutely delighted to be welcoming Claire into the archdeaconry of Lindisfarne.
"She brings with her a wealth of experience from her previous parishes as well as from her times as CEO of the ARC for Rural Ministry.
"We pray that we will be a blessing to her in her new ministry among us, as she will surely be a blessing to the people of the parishes in North Tyne and Redesdale."
Claire has two grown-up children – special needs primary school teacher James and University of Oxford medical student Margaret - and one granddaughter, two-year-old Hope.
Born in Pembrokeshire, Claire enjoys history, walking and cycling and has recently rediscovered baking.