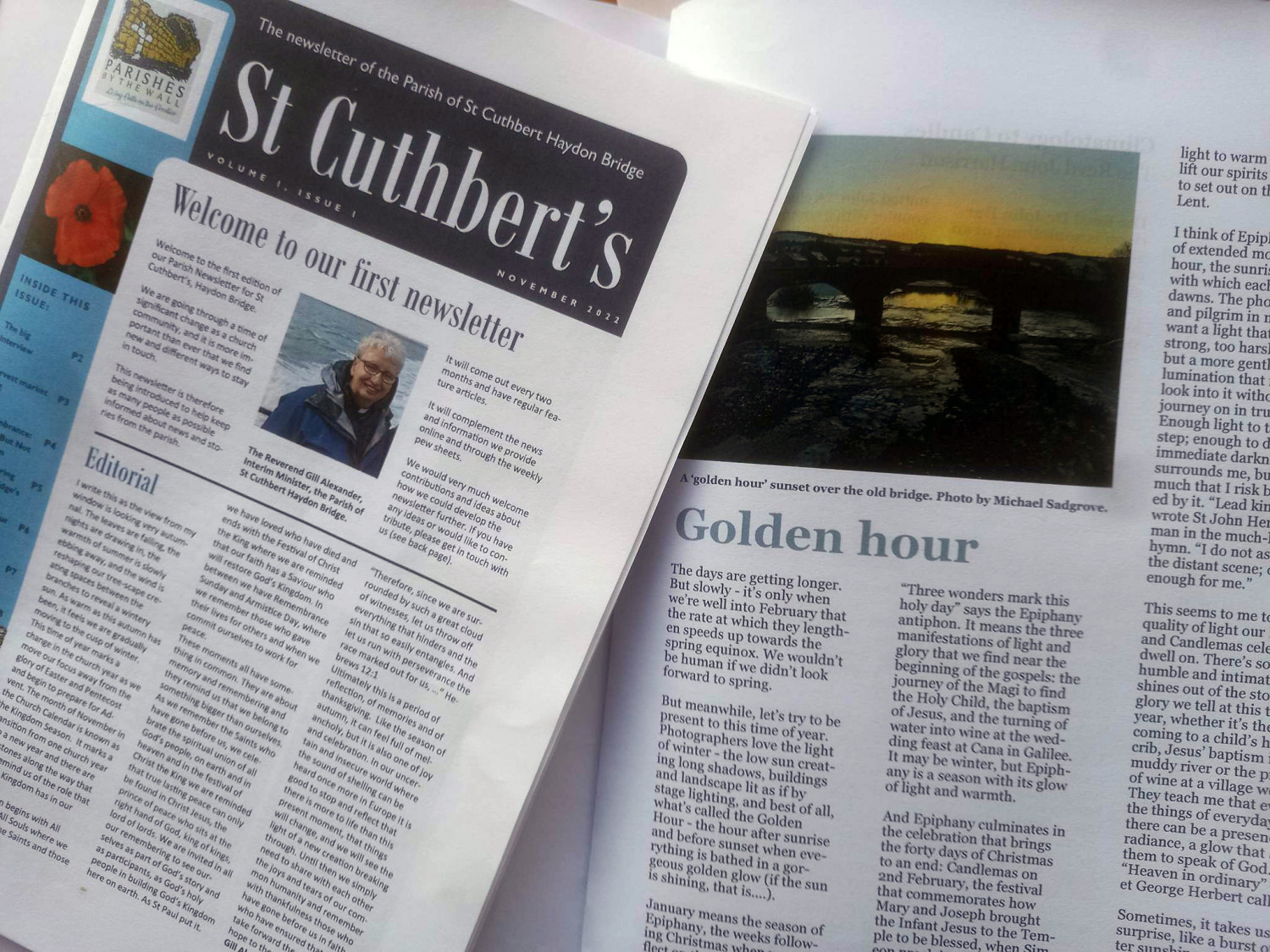 Think about any form of communication today and our minds automatically focus on laptops, phones, apps and social media.
The mere thought of a church newsletter or magazine – in full printed form – may feel a little past tense. After all, it's 14 years since Rowan Williams, who was then Archbishop of Canterbury, celebrated the success of such publications on their 150th anniversary back in January 2009.
Fast forward to 2022, and with e-bulletins and other web-based communications in full swing, is there a place for the traditional parish newsletter or magazine in the modern world?
One parish based in the Tyne Valley certainly thinks so – and believes that the printed product is an effective way to reach out to their rural community.
St Cuthbert's Church at Haydon Bridge launched its first newsletter ahead of Remembrance Day last November. The eight-page, A5 colour booklet was packed full of interviews and features based around the theme of Remembance – as well as reflections on the season and a news round-up from around the parish.
Printed copies of the newsletter were made available from the church, as well as other outlets in the community, including the local coffee shop, pub and newsagents.
While the printed newsletter is great to sit down with in the café, in the park or in the comfort of your own living room, it is part of a wider communications strategy at St Cuthbert's. A PDF is available on the parish website and links are shared on the church's social media pages.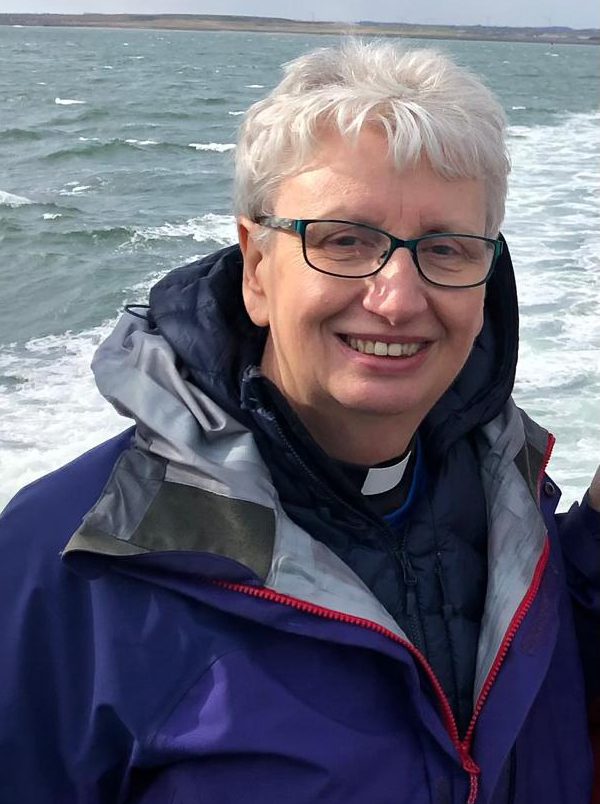 The Revd Gill Alexander, Interim Minister at St Cuthbert's said it was early days, but the newsletter had been well received.
Gill explained: "As a rural parish serving a diverse community we are keen to develop a range of ways to communicate effectively, not just to our regular church members but to the wider community. We have developed our use of social media platforms such as Facebook and Twitter as well as establishing an e-bulletin and parish website. These tools have been invaluable.
"However, we recognised that they weren't reaching those who aren't on our mailing lists or active users of social media. We are, therefore, experimenting with 'old technology' and decided to launch a parish newsletter as part of the communication channels we use. It has been very much welcomed by our congregation and is reaching a wider audience such as shoppers, customers of our village coffee shop, village shop and pubs.
"We have seen in recent months a gradual growth in those attending church services. Whilst it is early days - it shows that communicating effectively isn't just an added extra - but central to our mission and ministry."
The next edition was scheduled to be launched on 21st January, in Epiphany and before Candlemas, with associated themes, more news, reflections, interviews and features.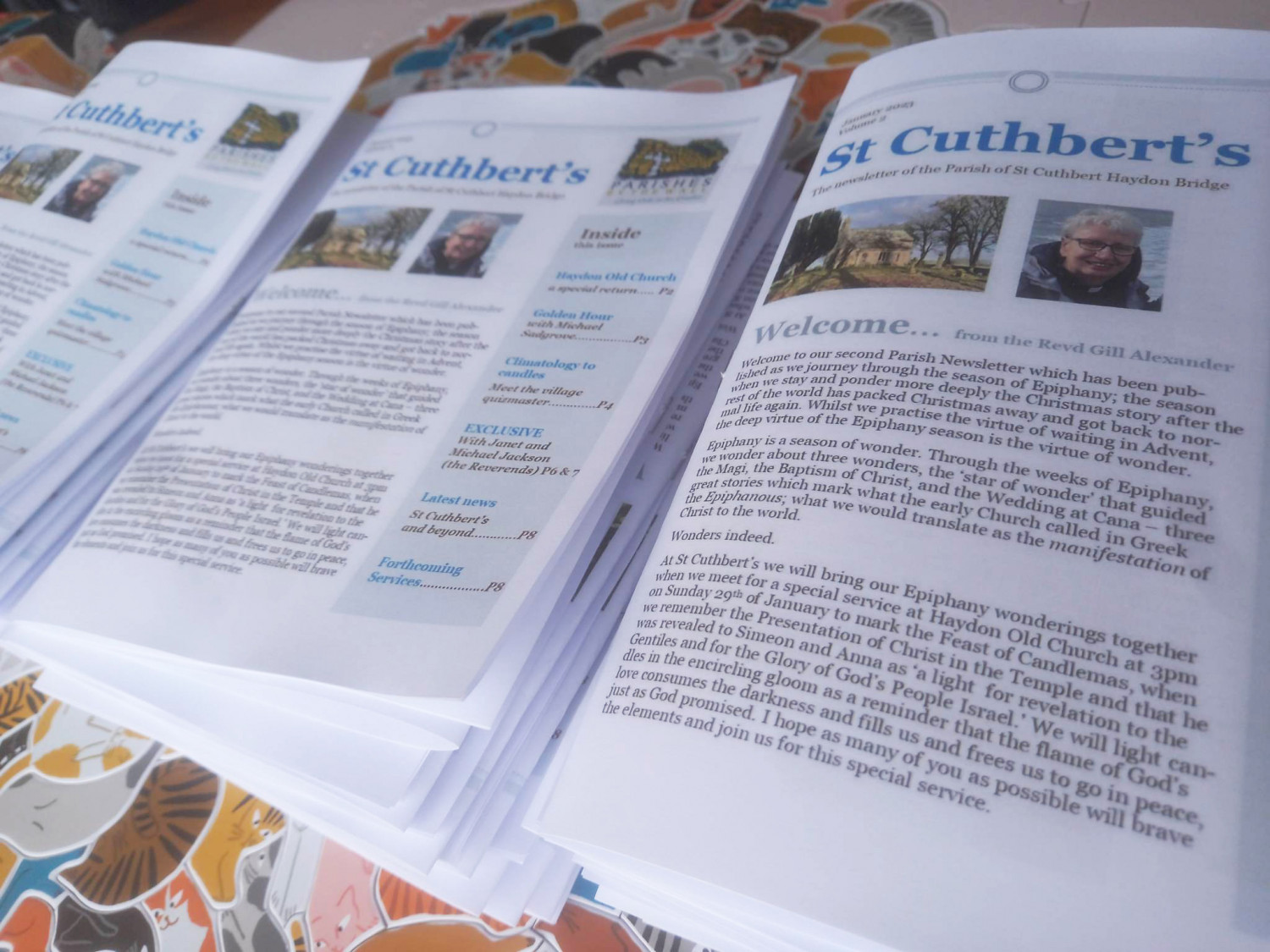 While Church of England advice was to cease printing during lockdown, printed products have returned and in a world dominated by social media, and where local newspaper print sales have declined, it's hoped that parish newsletters will continue to have a key role to play.
In the interests of the environment, limited numbers are being printed at St Cuthbert's and availability is based on demand, which is being monitored.
An online version of the newest newsletter is available here.