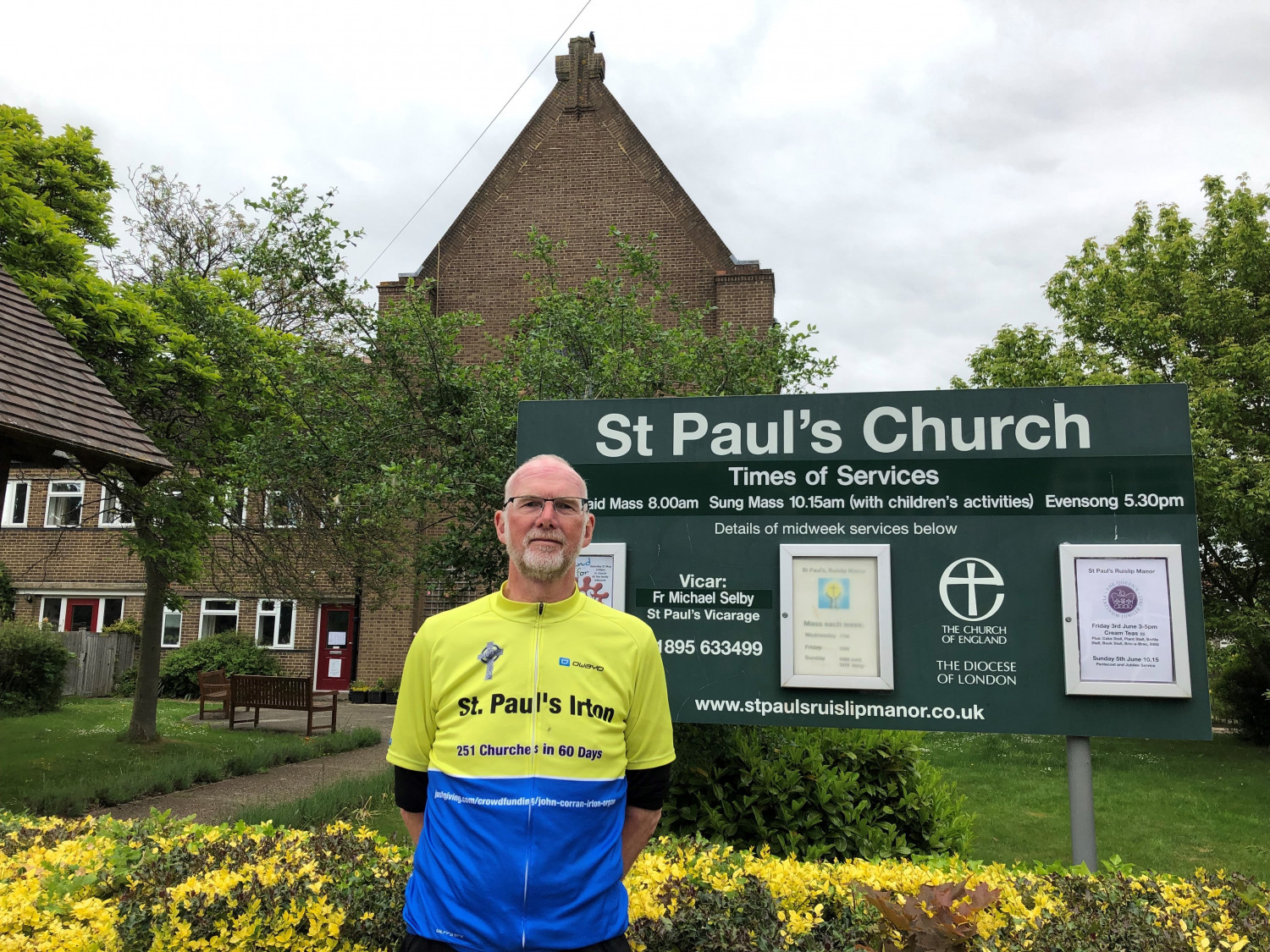 A retired Cumbrian headteacher has set himself the unique challenge of cycling to every St Paul's Church in the country to help restore a historic organ.
John Corran, from St Bees, is pedalling the length and breadth of England to visit all 250 churches that bear the same name as his own church, St Paul's in Irton.
The 69-year-old is hoping to raise £50,000 to restore his church's organ, built in 1876 under the leadership of John Nicholson – one of the finest and most highly respected provincial organ builders of the Victorian era.
John's epic 3,800-mile ride, which began in Truro, takes him through our Diocese, where he aims to visit all St Paul's churches including St Paul's Branxton, the most northerly church of his challenge.
He said: "The ride not only provides a challenge for me, but it is also an opportunity to visit all corners of England and a variety of landscapes and people.
"The campaign has gathered great support this far, and it just shows the special place the organ holds within the community's hearts. I'm thankful to family, friends and the community for their support."
John's last stop on his country-wide tour is his home church of St Paul's Irton which he hopes to reach by early July.
You can donate to John's challenge by clicking here.