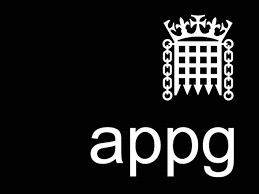 An influential panel of MPs, peers and bishops, including Bishop Christine, has called on the government to release more women from prison during the coronavirus pandemic.
More than 40 parliamentarians have put their names to a letter to the Secretary of State for Justice, Robert Buckland, from the All Party Parliamentary Group on Women in the Penal System (APPG).
The letter welcomes the release of some pregnant women and mothers with babies, but it urges the Ministry of Justice to act swiftly to release more. It calls for women who are eligible for end of custody release, and who meet the criteria for compassionate release on licence, to be enabled to return to the community.
The release of all these women will help to save lives and is the right thing to do,the letter states. It will help to keep women, babies and prison staff safe.
The announcement of the release of women prisoners was the right decision and we know you would want to see this followed by bold action to ensure that it has realimpact and saves lives.
At the end of March, the Ministry of Justice announced that about 70 pregnant women and mothers with babies were eligible for release from prison as part of measures to protect people during the coronavirus pandemic. As of 11 May, only 21 pregnant women have been released.
The letter has cross-party support. In addition to the co-chairs of the APPG, Baroness Corston and Kate Green MP, and officers Baroness Hamwee and Baroness Uddin, it has been signed by: Tory members Baroness Bottomley and Baroness Fall; Labour members Baroness Armstrong, Paula Barker MP, Lord Bradley, Richard Burgon MP, Sarah Champion MP, Lord Dubs, Maria Eagle MP, Lord Faulkner, Baroness Gale, Lilian Greenwood MP, Carolyn Harris MP, Baroness Healy, Lord Judd, Lord Ponsonby and Andy Slaughter MP; Lib Dem members Baroness Benjamin, Baroness Burt, Daisy Cooper MP, Lord German, Baroness Humphreys, Lord McNally and Sarah Olney MP; Green member Baroness Bennett; Plaid Cymru member Liz Saville Roberts MP; crossbench peers Lord Carlile, Lord
Hastings, Baroness Howe, Lord Pannick, Lord Phillips, Lord Ramsbotham and Lord Woolf; and Lords Spiritual Lord Bishop of Derby, Lord Bishop of Gloucester, Lord Bishop of Newcastle and Lord Bishop of Rochester.
The move has also been supported by Lord Sumption, a former Justice of the Supreme Court.
Baroness Corston, Co-Chair of the All Party Parliamentary Group on Women in the Penal System, said: The government moved in the right direction by announcing an early release scheme for pregnant women and mothers with babies, but a lack of urgency since is putting lives at risk.
As the coronavirus spreads behind bars, ministers must rise to the challenge andact decisively to help protect women, prison staff and the wider public.
The APPG receives administrative support from the Howard League for Penal Reform.