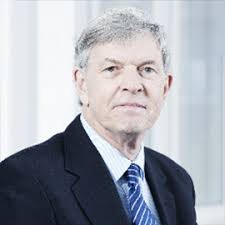 From Bishop Christine:
It is with great sadness that I share with you the news that Canon Professor Dr. John Bull died on Friday 22nd January, 2021.
John served his local parish of St. Cuthbert Bedlington, our Diocese and the national church for many years and in many ways, not least as a member of General Synod, Diocesan Synod and Bishop's Council, as Chair of the Diocesan Education Board and a Lay Canon of St. Nicholas Cathedral and will be known to many of you.
John's funeral service will take place at St. Cuthbert's Church Bedlington on Monday 8th February, 2021 at 10.00 a.m. followed by a burial on Wednesday 10th February, 2021 at St. Oswald's Church, Lower Peover, Cheshire at 2.30 p.m.
Due to covid restrictions the service and burial will be restricted to family members only. Donations may be made in John's memory to the British Heart Foundation or St. Christopher's Educational Trust which aims to promote religious education in accordance with the principals of the Church of England.
Please pray for John, wife Sonia, son Jonathan, his family and friends giving thanks for his life, and entrust him to God's keeping.
May John rest in peace, and rise in glory.
+ Christine