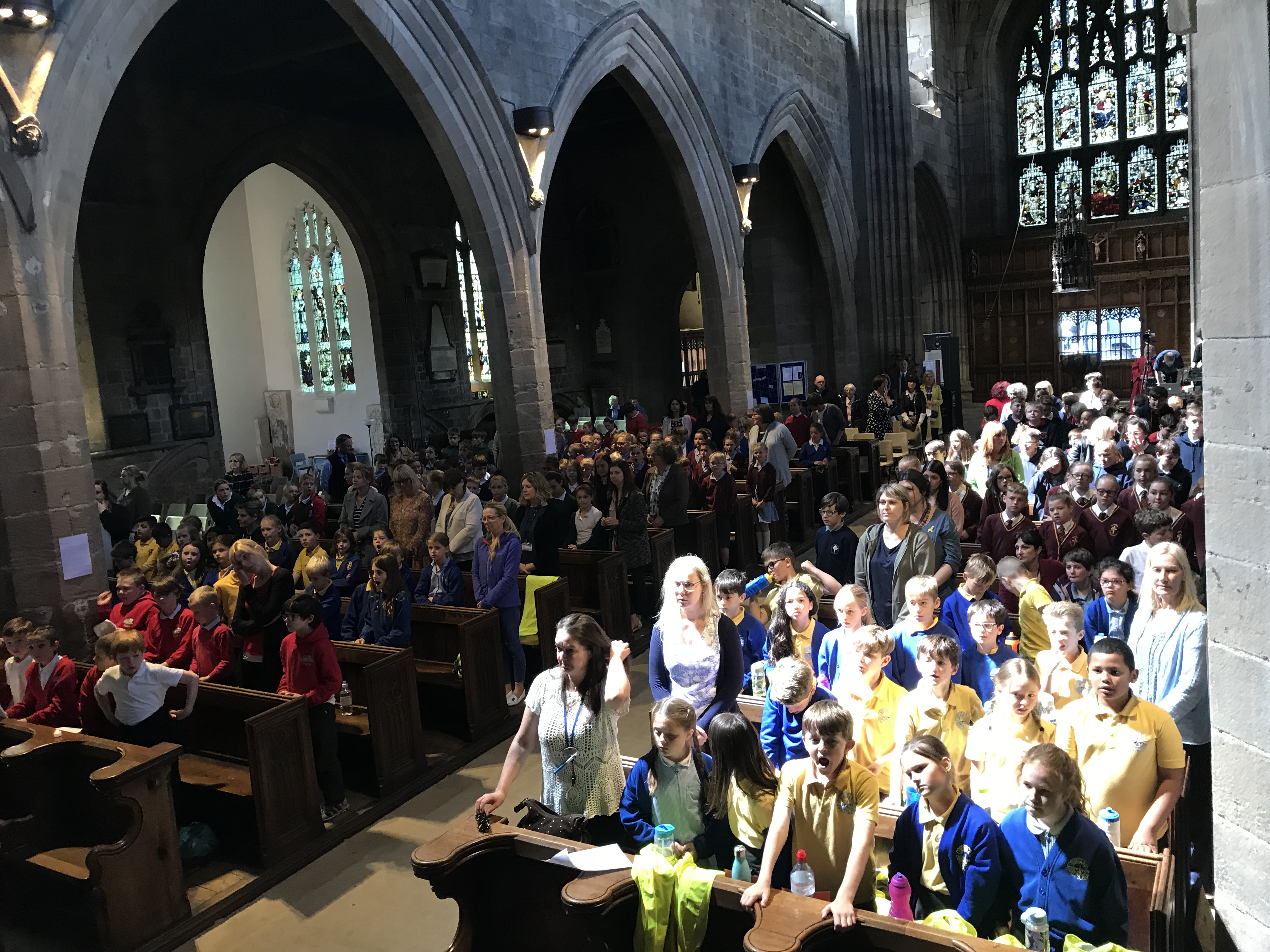 Nearly a thousand children packed Newcastle Cathedral for our biggest school leavers' event ever.
It was so big, two separate services were held throughout the day, one attended by the Bishop of Newcastle, the Right Reverend Christine Hardman, and the other by the Bishop of Berwick, the Right Reverend Mark Tanner.
Children from schools across the diocese, from Berwick to Newcastle, attended the day, marking the end of the year when they'll leave their Church of England schools and move on. Most are in Year Six, about to move to secondary school. For many, it's an emotional time. Both Bishops offered wonderful messages of reassurance.
For some pictures of the event, visit our Flickr page: https://flic.kr/s/aHsmEqgUUX