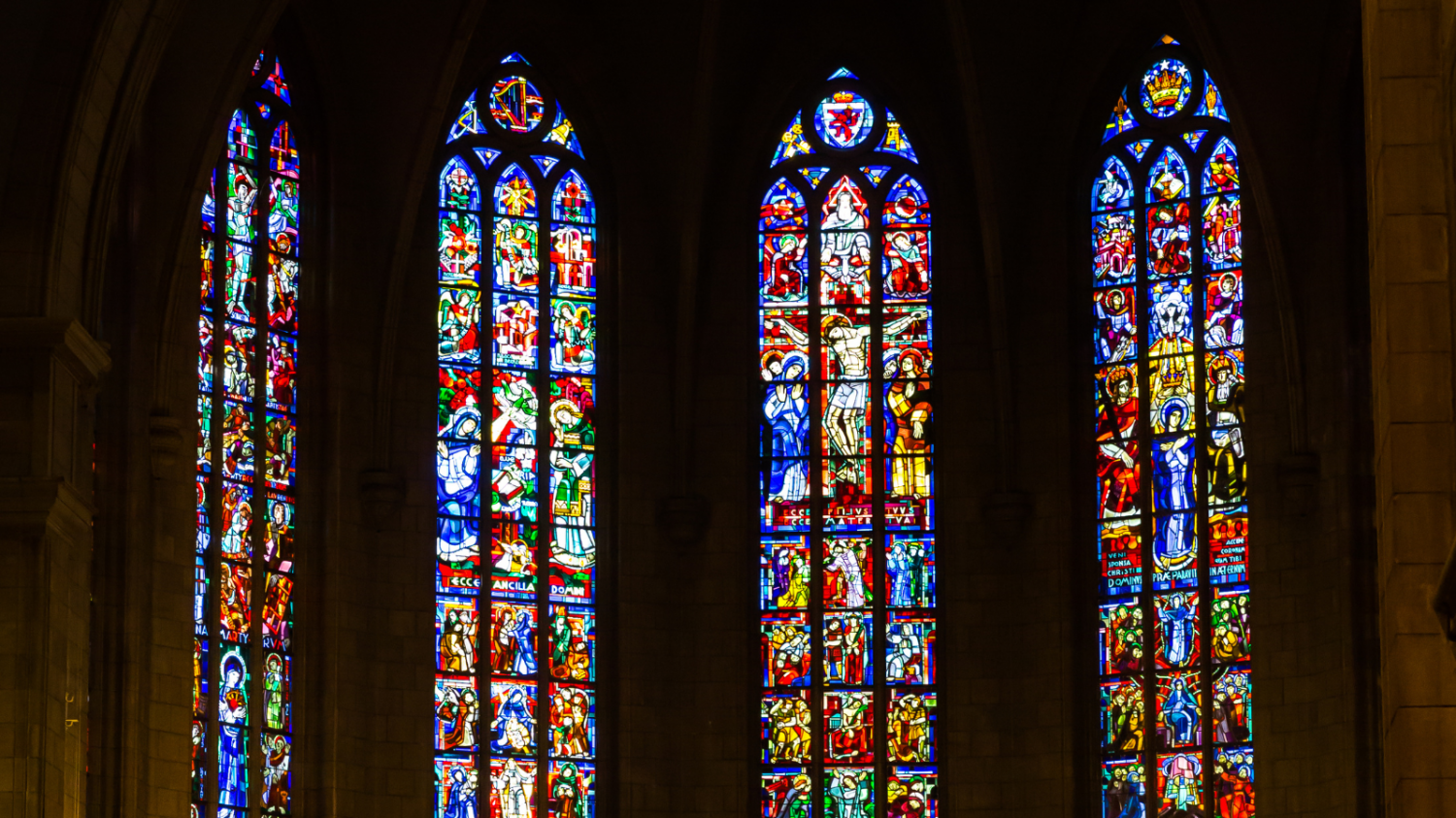 Welcome to the Churchwardens' page of the Newcastle Diocesan website.
Churchwardens have an important role in the life of our parish churches. They represent
and speak for the whole community in which their church is set and, as the Bishop's lay officers, they are responsible directly to her for the life and work of their church. Being a Churchwarden is a privilege and a responsibility.
We hope that you will find the information here helpful as you carry out your many duties.

Election and Admission to Office
Useful Publications and Websites
Legal roles and duties
Election and Admission to Office
Churchwardens hold office legally for one year only, but can be re-elected for up to a maximum of six years. Elections usually take place during the Annual Parochial Church Meeting. A brief guide to the Churchwarden's Measure 2001 can be found here, which includes details about who can hold office and how to conduct elections etc.

Churchwardens must be legally admitted to office at an Archdeacon's Visitation. You will find details of these services here as soon as they are available. If you know that you will be unable to attend any of the Visitations, you should contact your Archdeacon as soon as possible.
For the latest edition of the Archdeacons' Visitation News, please click here.
Articles of Inquiry
These are a series of questions produced annually by the Archdeacons, which may cover a range of subjects to do with the life of the church and the local community. They also ask if there is anything the churchwardens wish to bring to their Archdeacon's attention.
Churchwardens' Training
Training days for new churchwardens are held annually by both Archdeacons, and other events are held from time to time. You will find details here as soon as they are available.
Church and Churchyard
Each Church is required to have a Terrier and Inventory, which should be kept up to date and checked every year by the Churchwardens. A Log Book also needs to be kept to record all repairs and alterations when they are carried out, noting exactly what has been done and how. Electronic versions of the Log Book and Property Register (Terrier and Inventory) can be downloaded here:
Valuable items should be properly listed, valued, insured and photographed. This information should be in a different safe place from the valuables themselves.
There is a legal framework covering permission to carry out repairs or alterations to church fabric and furnishings (the Faculty Jurisdiction Rules). New rules are in force from 1st January 2016 which are intended to simplify the system and widen the scope of works that can be carried out without a faculty. Proposed work will be now classified as either being on the A list, B List or requiring a Faculty.
The "A list" replaces the old de minimis list.
The new rules also cover work to be done on trees in churchyards. Guidance on this can be found here. This guidance replaces the previous regulations on trees in churchyards.
There are diocesan regulations relating to monuments and memorials in churchyards. Copies of these rules can be downloaded here.
The Chancellor of the Diocese has issued guidelines for dealing with damaged and unsafe memorials in churchyards, which can be downloaded here.
Leading Worship
Churchwardens have the authority to lead Morning and Evening prayer in the absence of clergy or Readers, and they have a duty to ensure that services still happen when the vicar is ill or on holiday. They will also consult with the Area Dean to agree a pattern of worship during an interregnum.
You may invite other suitable people to take part, or to lead worship on your behalf, but you must ensure that worship takes places decently and in order, and that authorised forms of service are used.
It is always good to be prepared for having to lead worship, whether at short notice or if you have time to plan. You can download here a checklist to assist in planning, which should ensure that no practical details are forgotten.
Also available is an Order for Morning Prayer and a simple Service of the Word which can be used for morning or evening services, together with some forms of intercessions and collects for use with this. The introduction to the Service of the Word gives further advice on how to plan and conduct the service.
All services from Common Worship are available on the Church of England website.
Registers and Records
Registers and Records should, whenever possible, be deposited with the Diocesan Archives: write to the Northumberland Archives, Collections Service at Woodhorn, Queen Elizabeth II Country Park, Ashington, Northumberland NE63 9YF, telephone 01670 624358 or e-mail archives@northumberland.gov.uk
For further information, see the Archdeacons Briefing Number 6, updated September 2018.
Vacancies
Your Area Dean is in overall charge of a parish during a vacancy, but there will be a number of extra duties for Churchwardens. These include maintaining services, pastoral care, covering emergencies and the security of the vicarage.
Useful Publications and Websites
Newcastle Diocese Churchwardens' Facebook Group: This is a group for churchwardens in the Newcastle Diocese - Newcastle Diocese Churchwardens
Churchwarden's Facebook Group: This is a national group open to all churchwardens - Churchwardens England | Facebook
The Churchwarden's Yearbook order form Terrier, Inventory and Log Book are all available from Church House Publishing, Great Smith Street, London SW1P 3NZ
A Handbook for Churchwardens and Parochial Church Councillors by Kenneth M Macmorran, Kenneth J T Elphinstone and E Garth Moor. Published by Mowbray. ISBN 0 264 670032
How to look after Your Church. Church House Publishing ISBN 0 7151 7529 7
The Churchyards Handbook 4th Edition. Church House Publishing
A Guide to Church Inspection and Repair. Church House Publishing
Advice on most subjects is available at www.churchcare.co.uk
Other useful websites include:
Church of England www.churchofengland.org
Church House Publishing www.chpublishing.co.uk
Historic England historicengland.org.uk
Society for the Protection of Ancient Buildings www.spab.org.uk
Churches Conservation Trust www.visitchurches.org.uk
Natural England www.naturalengland.org.uk
War Memorials Trust www.warmemorials.org
Ecclesiastical Insurance Group www.ecclesiastical.com
Disability Discrimination Act www.direct.gov.uk/en/DisabledPeople/RightsAndObligations/DisabilityRights/DG_4001068
Listed Places of Worship grant scheme www.lpwscheme.org.uk
Heritage Lottery Fund www.hlf.org.uk