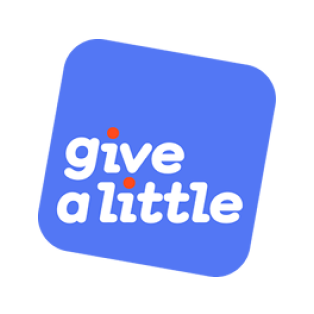 GiveALittle - A Parish Buying Solution
Our friends at Parish Buying have developed an online giving service especially for churches.
GiveALittle works in conjunction with the financial services card payments provider, SumUp. Your bank account details are set up in SumUp, and all donation money will be cleared into your bank account by SumUp. You must register with SumUp before you can use GiveALittle. Once you have created an account with SumUp, you can log in to GiveALittle using your SumUp log in details. GiveALittle is a point of donation software, which together with SumUp makes the online giving service.
By registering for GiveALittle through Parish Buying you will receive free access to a Premium GiveALittle membership which will allow givers to make a Gift Aid declaration when they are making their donation.
Step 1 - Register/Log in to Parish Buying
Before you attempt any of the steps below, you must log into Parish Buying. If you do not have a Parish Buying account, you can create one on this same login page.
Step 2 - Setting Up A SumUp Account: Film tutorial 1/3
Step 3 - Creating Your Online Giving Account: Film tutorial 2/3
Step 4 - Sharing Your Online Giving Page: Film tutorial 3/3
You can also view these step by step instructions in written form by clicking on this downloadable guide.
Useful Information
Click here to learn how you can add a donate button to your ACNY page.
Click here to learn how you can access your unique QR code.
GiveALittle and Contactless Donations
Once you have created your SumUp account you can also use it to receive contactless donations by downloading the specially developed GiveALittle app. To get started you will need;
A SumUp card reader (available for £19 on Parish Buying)
An android tablet or phone with either a mobile data connection or access to WiFi
For full instructions to set up contactless donations using the GiveALittle app, log in to Parish Buying and click here
Transaction Charges
Online: 1.95%
Contactless: 1.1% debit cards and 1.3% credit cards
Contactless Promotional Posters
If you have contactless giving capability in your church, it's important to let people know!
Click here for an editable poster to display – simply add your church name and any other details you my wish to add
Click here for a PDF non-customised version to print straight away.