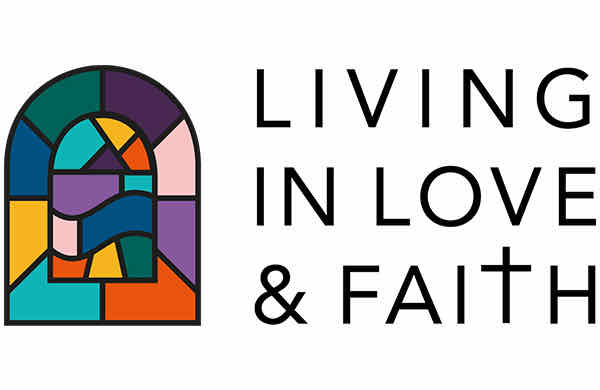 'Frequently Asked Questions' answered here by Izzy McDonald-Booth, Newcastle LLF Advocate
Will the course be a one-off event or run for longer? Will it be on Zoom or in person? How many people should be in the groups?
The Newcastle Open Diocesan Synod to introduce LLF has now been held, and you are now asked as groups, deaneries and parishes to engage with the five session course in your own way – either on Zoom or in person. Our recommendation is that if it is on Zoom you use breakout rooms of three to four people. If you are doing it online as one group more than six means it is harder for everyone to be heard and listened to. In person there is no limit as long as there is quiet space for breakout rooms and you are following government guidelines around Covid. It is up to each parish and deanery if you want to work across deaneries or keep in parish groups.
Can anyone lead/facilitate a course? Can it be lay led? Can it be co-led? What if our parish is in vacancy?
A confident facilitator should lead the course. No specific theological training is needed and I would encourage lay people to facilitate. Our advice has always been to encourage incumbents not to facilitate their own parish groups – be there by all means, but the differences between leading and facilitating are key here as is the Pastoral Principal of 'paying attention to power'. Participants may find it difficult to express a view honestly if it differs from their clergy. Readers have a key role in parishes here! It can be co-led, my suggestion would be to have one facilitator and someone else helping with the practical elements, either in person or technically if it is on Zoom.
Will it be a requirement for those facilitating the groups to receive training? It will be really important to be consistent and ensure a good level of pastoral care.
It isn't a requirement to be trained – the course is designed to be delivered within a parish context. There is however training the Diocese can give for facilitation if people would like it. This training is being delivered by the LLF Advocate, Izzy McDonald-Booth.
If you are struggling to find someone to facilitate, your first contact should be with your Area Dean. If you are not part of a parish and would like to join a group you can contact Izzy, the LLF Advocate.
Are we encouraged to do this only with those currently attending our churches or other stakeholders such as the wider community?
This process is designed for use within the Church of England and references our particular structures and beliefs. Having said that, there is no reason why you couldn't offer it more widely, although you may need to do a lot of explaining about the context!
Does each member of a group need the course booklet? What are the other resources?
No, each member does not need the booklet. The booklet is mostly the text that is spoken on screen in the videos that you will use for the course. The booklet however is available to purchase from Church House Publishing https://www.chpublishing.co.uk/books/9780715111703/living-in-love-and-faith-the-course or you can download it for free on the LLF Learning Hub. The larger book is also available to buy from the same shop (or other bookshops) at £19.99, or you can download it for free on the Hub.
How would you suggest running the course in a parish where there may be issues around accessibility and the 'wordiness' of the course?
It is so important for all people to engage with this, we must not unintentionally exclude people who may struggle with a lot of text. The course is deliberately designed so it can be used with no printed material/reading needed. The videos are a really good way to focus your group sessions around and have all the information and prompts for you within them. A bible might be handy to re-read aloud some of the readings mentioned, but that is all.
How are people to be held, if during this process they are hurt or re-traumatised? Will there be support or counselling available?
We have put in place an LLF Chaplaincy, led by Revd Lesley Chapman who has a team of people happy to support anyone who wishes to take up the offer of 1-1 sessions. Please do get in touch with Lesley if you would like support.
There is a concern that people will be left wondering what the church's 'line' is around these issues – what is the purpose of this?
This process is a consultation, with no expectation of a particular outcome. The important aspect is for us to be open and have these conversations so we can move forward together. The church's position has not changed in relation to these issues, but as we all know there is large disagreement within the life of the church and this process is designed to start to address these issues.
What would you say to a cleric that is worried that using the materials will create dissension in their church?
We would point you to the Pastoral Principle 'Speaking into Silence'. These issues exist, and although our differences are sometimes uncomfortable we will be better for being open and honest. We do need to be able to live together with difference, often even at parish level.
How do we feedback and where does the feedback go?
The feedback form is on the LLF website https://www.surveymonkey.co.uk/r/LLFcourse This is for facilitators and participants and is anonymous. We are asked to complete the feedback by the end of 2021. All of the feedback will go to the House of Bishops at the beginning of 2022 and they will then begin a period of discussion as to the way forward. We are expecting a report analysing the feedback to come to General Synod at some stage and after that any recommendations that might be put forward.
Newcastle Diocese Contacts
LLF Advocate – Canon Izzy McDonald-Booth izzymcdonaldbooth@gmail.com
LLF Chaplain Revd Lesley Chapman lesley.chapman414@btopenworld.com