DONATE HERE
Here in Newcastle Diocese as more of our family, friends, and neighbours receive their vaccine, we are both joyful and relieved. But we are also aware that many communities around the world are suffering and don't have access to vaccines. Many of them lack even the basics they need to protect themselves like clean water for handwashing.

As you or a family member is protected, please think about giving thanks by giving to help protect those who don't yet have access to vaccines.

This appeal was initiated by Newcastle Diocese in support of Christian Aid's work. All donations will support Christian Aid's response to the coronavirus pandemic in affected communities around the world.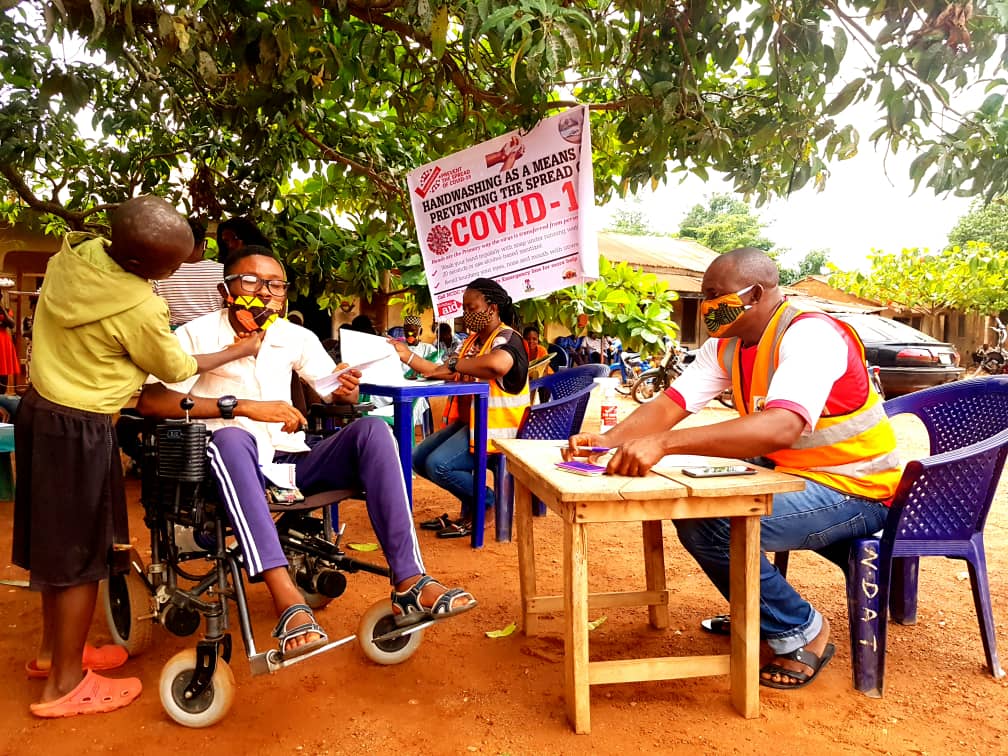 Ibrahim (pictured left) was selected to receive cash from Christian Aid's Covid-19 'C19NALPER' project in Nigeria. An accident left him with limited work opportunities and reliant on constant support from family members. C19NALPER is supporting vulnerable households to access basic needs, and protect them from the impact of lockdowns and strict containment measures.
The Bishop of Berwick, the Right Reverend Mark Wroe said: "The Covid 19 vaccines are bringing a deep sense of relief and hope for all of us across the UK. As we celebrate our NHS and the vaccine roll out, we also recognise that people want to express their gratitude by reaching out and bringing hope to others.
"While the pandemic affects all of us, it has highlighted the deep disparities in how communities and families are able to protect themselves both within our country and around the world.
"My hope is that people will be moved to give generously to the work of Christian Aid from a place of thanksgiving and a desire to see all people living safely. Whether you can give just a few pounds or a much larger sum, it is a brilliant opportunity to love our neighbour by sharing hope with our sisters and brothers across the world who do not have the benefits we have."
The coronavirus outbreak threatens the health of our neighbours near and far. Together we can help the most vulnerable.
Coronavirus has shown us that our futures are bound more tightly together than ever before. And it is has spread through the world's poorest communities, putting people living in poverty at great risk.
Coronavirus impacts all of us. But love unites us all.